On August 14th we initiated a Put Calendar Spread on the SPY. The rationale behind this initial move is to take advantage of lower prices over time and flat to rising implied volatility in the SPY. The current spread also gives us some profits to the upside should the market want to push that way. This spread could be considered the first move of a possible two part play – with potential add-on / adjustments either to the upside or downside – depending on future market action.  The Delta component of the options pricing model will be monitored and dynamically adjusted if necessary. The spread starts off slightly net short.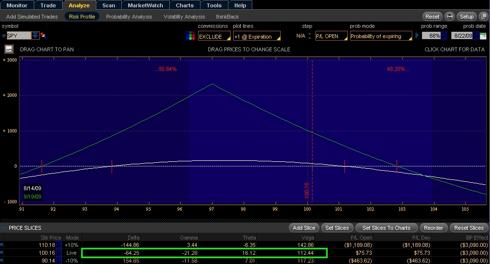 Details and management of this spread will be posted in the premium content section.

Wishing you continued success with your trading!

John
Disclosure: Long SPY Put Calendar