Ever since the dramatic 1000 point drop in the market back in early May, the SPY has been drifting lower with lower highs while testing the low from that day.  While every commentator and armchair trader has speculated as to why the drop happen and waxing philosophical about what it means, the SPY has tested the low from that day twice while showing support at that level.
This has caused a Triple Bottom to form in the SPY, one of the strongest reversal patterns of all price patterns and showing firmly that a bottom has been put in.  This was confirmed when price traded over the last lower high made by the SPY and, if it continues, could signal a new bullish rally in the SPY with the rest of the markets to follow.
I'm watching for a series of successive higher highs followed by higher lows with a setup to buy in.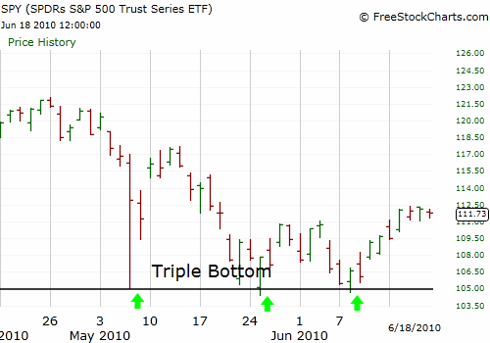 Disclosure:
None