The U.S. Dollar index, essentially the USD/EUR exchange rate, tumbled 0.44% on Thursday after Senate Republicans unveiled their tax package that would delay crucial corporate tax cuts until 2019. The U.S. Dollar index, which had already been rejected twice since the ECB meeting in late October at the 95.10 resistance level, is now about to break down the trendline support, with the next support level at 94.00.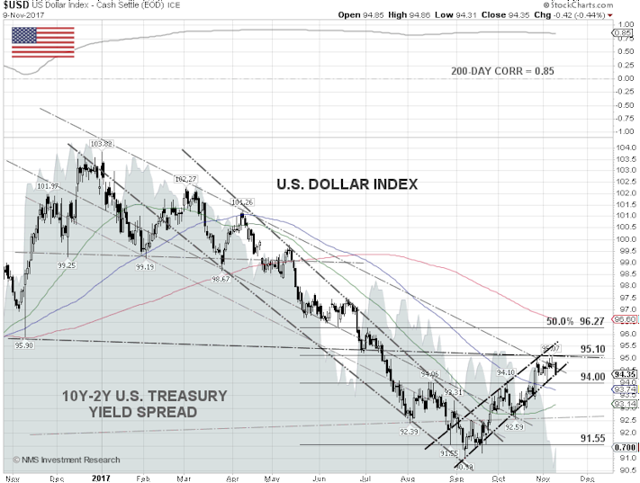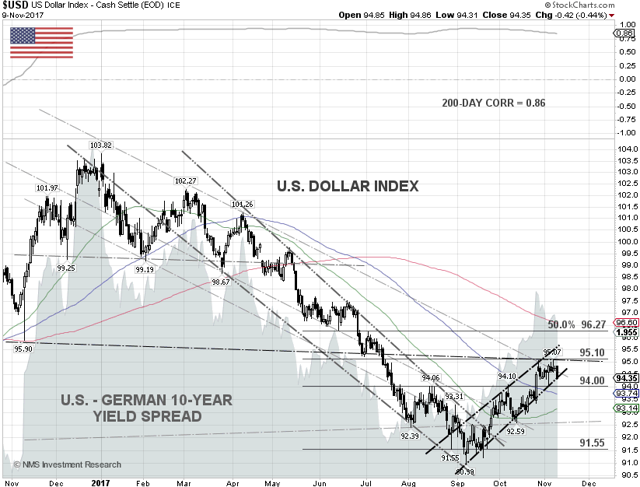 Bullish sentiment for the dollar may soon dissipate, as the yield spread between the U.S. and German 10-year bonds has pulled back over 5 basis points, or bps, since the ECB meeting, and the spread between the 10-year and 2-year U.S. Treasury bond yields now stands at 70 basis points, a 10-year low. The flattening yield curve could be caused by the rising yield of the 2-year notes resulting from fears of rate hikes by the Federal Reserve, and a strong demand for 10-year notes, according to Reuters. No one knows whether demand for U.S. Treasuries is real or speculative but in late July, former Fed Chair Alan Greenspan was already warning of a bond bubble.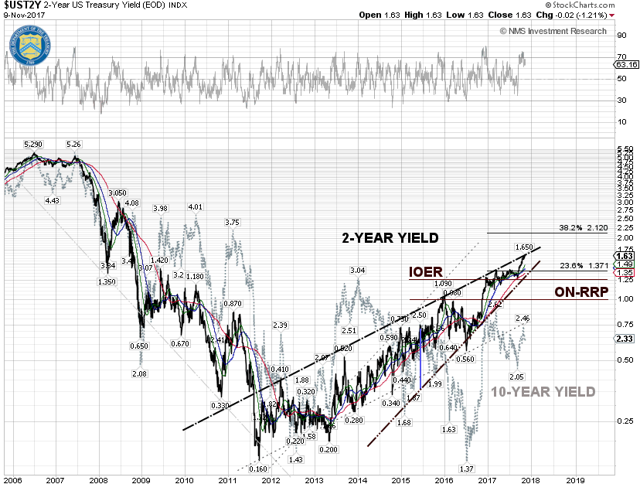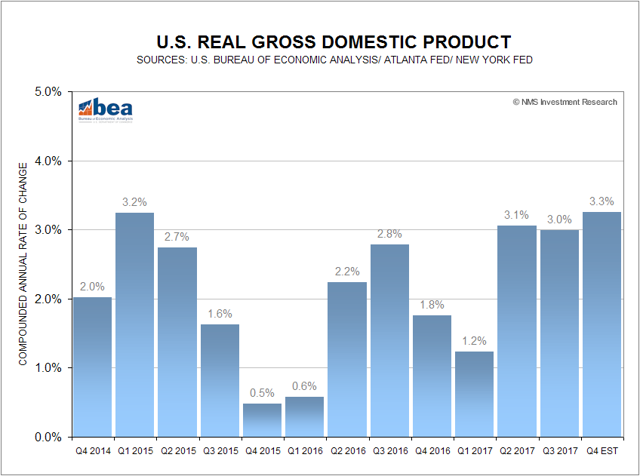 U.S. economic data reported in the past week has been shaky due to the total nonfarm payrolls coming in below economists' expectations, and the core PCE price index for September that came in at an 0.1% increase month-over-month, or a 1.3% gain on a year-over-year basis, well below the Fed's expectations. Despite this, the current Q4 U.S. GDP forecasts from the Atlanta Fed and New York Fed are 3.3% and 3.2%, respectively. In our view, the U.S. Dollar index could fall to retest the 92.50 level, following the yield spread, if the index breaks down the trendline support and the 94.00 level can't hold.
Disclosure: I/we have no positions in any stocks mentioned, and no plans to initiate any positions within the next 72 hours.