The WTI and Brent crude oil prices have been correlated with the yields of the U.S. Treasury notes since the Federal Reserve restarted their interest rate hike cycle in December 2016, driving crude oil prices over 33% higher in less than 16 months. More rate hikes this year, in our view, could push the Brent crude price to $80 per barrel, the level that both Saudi Arabia and Goldman Sachs are touting.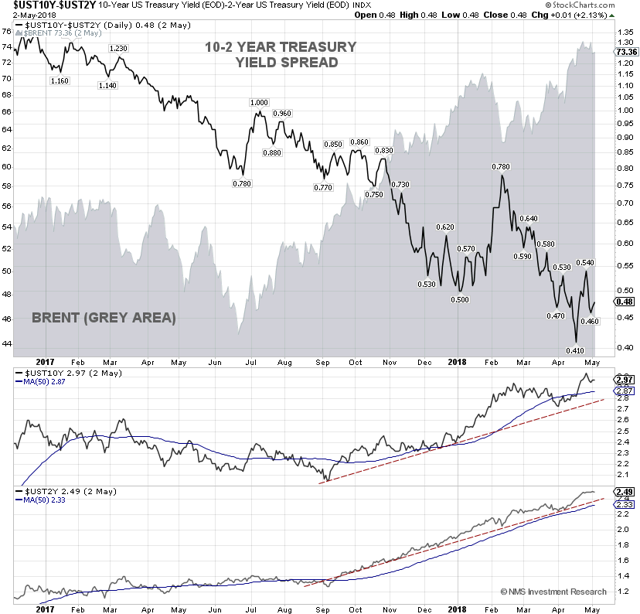 The thesis behind the correlation between crude oil prices and U.S. Treasury yields is that traders and hedge funds are using a similar playbook, "buy crude oil and short U.S. Treasuries", which worked very well during the Fed's last rate-hike cycle from June 2004 to June 2006, when crude oil prices almost doubled. The problem though, is that the higher the Fed raises interest rates, the higher gasoline prices and inflation, and the cycle keeps on going. Higher gas prices generally translate to lower consumer sentiment which will slow down the economy.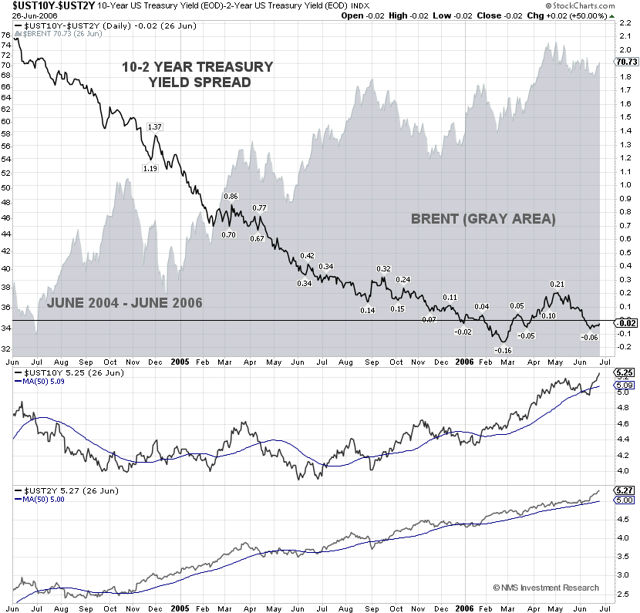 The Petroleum Weekly Status Report for the week ending April 27, 2018, released on Wednesday by the U.S. Energy Information Administration, or EIA, in our view, is bearish as it revealed that U.S. crude oil inventories excluding the SPR increased by 6.22 million barrels from the previous week to 436 million barrels, compared to a forecast by S&P Global Platts of a 1.8 million barrel rise. In fact, crude oil inventories have slowly increased for the third month in a row, after hitting the bottom at 415.5 million barrels in January 2018.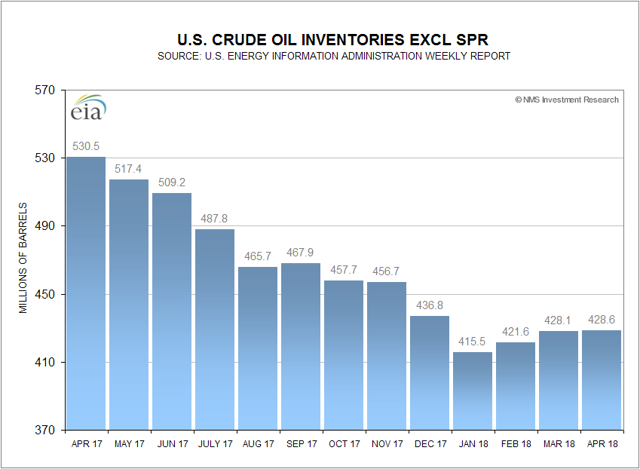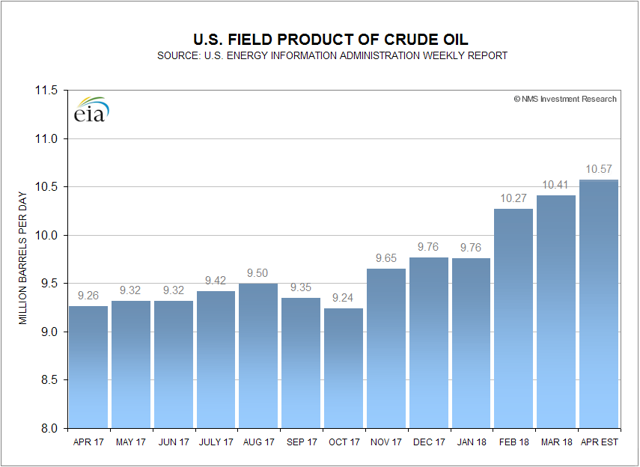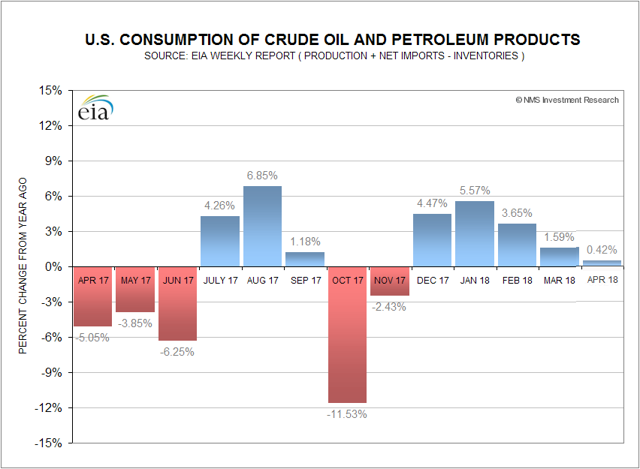 Other key takeaways from the report were: The U.S. crude oil production in April jumped 14.1% year-on-year to a record 10.63 million barrels per day, or bpd, surpassing Saudi Arabia at 10.13 million bpd, while U.S. consumption of crude oil and petroleum products increased slightly year-on-year at 14.12 million bpd in April, despite much cooler-than-average weather in the Northeastern United States. Also notice that since February of this year, the U.S. has consistently increased its crude oil production by about 14% each month. 
Disclosure: I/we have no positions in any stocks mentioned, and no plans to initiate any positions within the next 72 hours.