At the Superinvestor Bulletin we do not short stocks. That does not however mean that we don't respect and listen to what intelligent short sellers have to say.
In fact we are inclined to view the opinion of short sellers very highly.
The reason for this is that short sellers take on a tremendous amount of risk with every trade. When you go long a stock the most you can lose is your entire investment. When you are short a stock that stock can increase by an infinite amount and your losses become multiples of your initial wager.
Because of all of that risk the top short sellers have to be nearly certain that they are correct. That means that they do incredibly thorough research.
Therefore we listen closely to what any short seller has to say on a given company. Doing so would have helped investors avoid many big-name blow-ups like Lehman Brothers (David Einhorn was short) and Enron (Jim Chanos was short) and countless other small-cap frauds.
A Unique Short-Seller Who You Might Like To Meet
We have been subscribed to John Hempton's blog for quite some time. Hempton runs his hedge fund Bronte Capital from an office near Bondi Beach in Sydney Australia. His fund takes both long and short positions.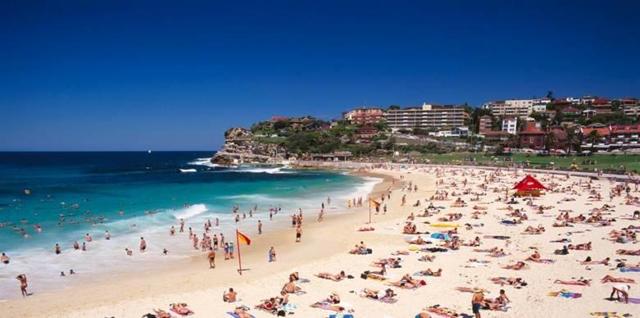 Source: Australia.com
Here is his website if you would like to subscribe to his e-mails:
Bloomberg just a had a profile of Hempton who we thought many readers may like to get to know a little better. He is an interesting character and a pretty good investor as well.
Good enough that we would think twice before taking the opposite side of one of his short trades.
Our favorite part of the Bloomberg profile was this:
"I have learned that you have to fact-check everything," Hempton said of Ackman's presentations about companies. "If all the facts line up you should probably put the same trade on. And if all the facts don't line up, you should probably take the other side."
You can read the entirety of the article through the link below. He has had a bit of a feud going with hedge fund manager Bill Ackman in recent years. Ackman has been long Valeant (VRX) and short Herbalife (NYSE:HLF). Hempton has taken the opposite side of both of those trades and done very well.
www.bloomberg.com/news/articles/2016-07-11/the-fraud-hunting-short-seller-taunting-bill-ackman-on-valeant
We'd encourage you to sign up for Hempton's e-mails for the entertainment value and because it might someday save you from investing in something that is about to blow-up. Our opinion is exposing yourself to information from thoughtful investors like Hempton is always good.
John if you are out there reading....we'd love to interview you for our subscribers!
Four Full Company Reports For Subscribers - Another On The Way
We launched the Superinvestor Bulletin at the start of June. To date we have provided four comprehensive company reports on high conviction ideas selected from the portfolios of the investors we follow.
Our favorite of the four today is a company that one of the world's top hedge fund managers has an almost absurd 33% of his portfolio invested. Clearly this accomplished manager sees that as a very unique risk/reward opportunity.
We are inclined to agree.
Our next company report will be out in the very near future. We would love to have you as a subscriber and get this report into your hands. To sign up just follow the link below:
seekingalpha.com/author/superinvestor-bulletin/research

Disclosure: I/we have no positions in any stocks mentioned, and no plans to initiate any positions within the next 72 hours.