Summary
6 of 7 Superinvestor Bulletin ideas are beating the S&P 500 with the average selection 13.75% ahead.
For a limited time we are offering a free trial.
With market valuations high there has never been a better time to be paying attention to the world's greatest investors.
"the ultimate breakdown (or series of breakdowns) from this environment is likely to be surprising, sudden, intense, and large."
That is a recent observation from Elliot Management's Paul Singer who guess what folks.......doesn't think that negative interest rates are the result of a properly functioning market.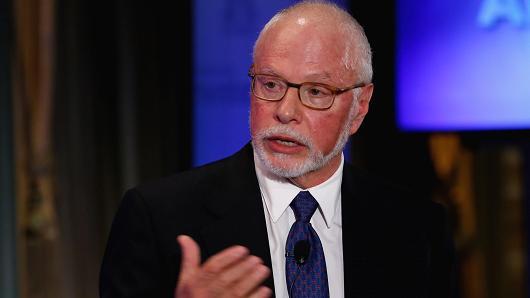 Image source: CNBC
We have been telling our subscribers for months now that this is a time to be very careful about what we invest in. Singer is far from the only very smart, very experienced Superinvestor who is worried.
Here is what Carl Icahn recently had to say:
"I have hedges on, I'm more hedged than I ever was. [The market] is way overvalued at 20 times the S&P and I'll tell you why: a lot of it is a result of zero interest rates. There's going to be a day of reckoning here. I've seen it many times in my life. When things look good, they look great. You go into the sky. But that's when you have to really pull down and really stop buying.
At the Superinvestor Bulletin we focus exclusively on the investments that world class managers like Singer and Icahn are making. We think this is a great way to both reduce risk and enhance returns.
Right now it is the risk reduction that interests us the most. For a company to get into the portfolio of a Superinvestor you know that it has made it through a rigorous screening process. That reduces our risk.
We add another layer of risk protection by focusing on companies that multiple Superinvestors have made high conviction portfolio weightings. The likelihood of a bad idea getting into multiple Superinvestor portfolios is very small.
To date our process is working very well. Six of our seven selections are ahead of the S&P 500 with the average selection being 13.75% ahead of the S&P.
For a limited time we have switched on the free trial option so you can take a look at what we have to offer. Just follow the link below and give us a risk free trial:
seekingalpha.com/author/superinvestor-bulletin/research
Disclosure: I/we have no positions in any stocks mentioned, and no plans to initiate any positions within the next 72 hours.