I'm never too busy for a good Warren Buffett interview. This time David Rubenstein sits down with Warren at the Oracle's favorite Omaha restaurant.
That combination makes for a lot of zeros of net worth!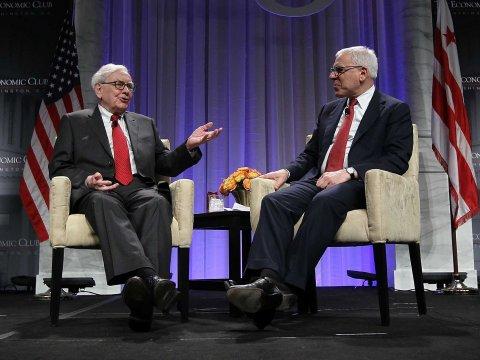 Buffett reveals how he did not want to go to college but did so because he wanted to please his father. The interview is half an hour long and is thoroughly enjoyable.
Here is the link to t:
www.superinvestorbulletin.com/2016/11/03/warren-buffett-talks-about-the-early-days-of-his-career-in-finance-provides-advice-for-investors/
About The Superinvestor Bulletin
Our subscriber service is currently building a portfolio made up exclusively of the highest conviction investments made by the world's Superinvestors. These great investors have collectively trounced the overall market for several decades
Disclosure: I/we have no positions in any stocks mentioned, and no plans to initiate any positions within the next 72 hours.