We have unquestionably had an oversupply of oil for the past couple of years. The price of oil has not been able to recover against massive amounts of oil in storage.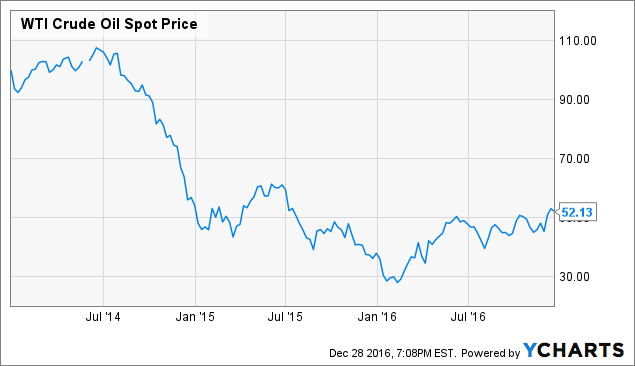 WTI Crude Oil Spot Price data by YCharts
Late in 2016 Century Management believes that supply and demand have finally come into balance. They have reached this conclusion based on movements of OECD inventory levels.
In 2017 Century believes that the market is actually going to slip into a situation where there is a shortage of supply. OPEC agreeing to a production cut will clearly be a key in that.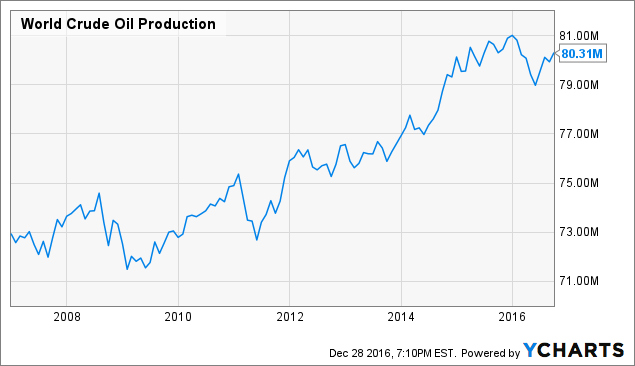 World Crude Oil Production data by YCharts
You can listen to the firm's reasoning for yourself.
About The Superinvestor Bulletin
The ideas that make up our portfolio are currently ahead of the S&P by 10.56% on average since inception. We just released our latest idea, which represents a staggering 15 percent of the portfolio of a world class activist investor who has averaged 20% annualized returns.
If you want to take a free trial of our service, you can do so here.

Disclosure: I/we have no positions in any stocks mentioned, and no plans to initiate any positions within the next 72 hours.