Dear Superinvestor Bulletin Follower,
Goldman Sachs has released some data on where the current market ranks valuation-wise.
It isn't pretty.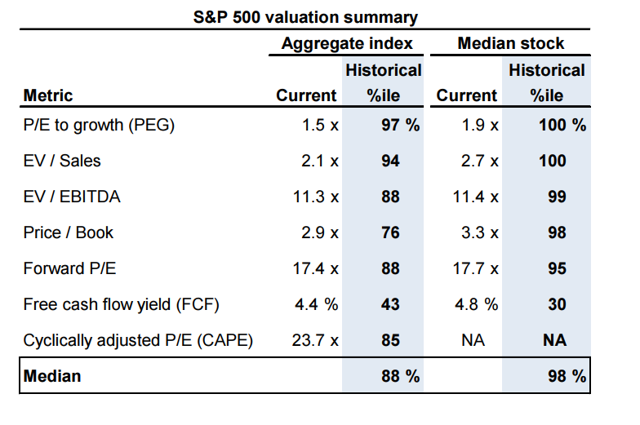 Take a moment and look at where we are in terms of historical percentile valuation. It doesn't get much more expensive than that.
Goldman does also though point us to a couple of areas that represent better value.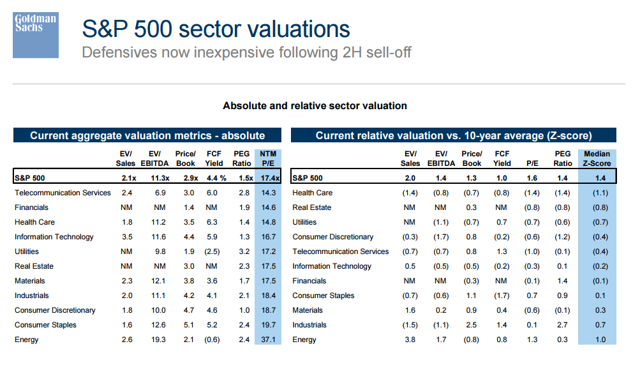 The second-half sell-off in defensive names have brought valuations in those sectors down to where they are cheaper than the 10 year average.
That isn't a surprise to us here at the Superinvestor Bulletin. In fact, three of our most recent portfolio additions have been healthcare related.
The good news for you is that all three of those stocks are trading for a lower price than they were when we added them to our portfolio, and a much lower price than what the Superinvestors that we are following on these trades paid.
To date these three healthcare stocks have been a drag on our performance that is 10.56% ahead of the S&P 500. I expect those positions to be the outperformers in 2017.
If you would like to take a free trial of our service and get a look at our comprehensive investment reports on these three companies you can. Just click the link below and get started:
seekingalpha.com/author/superinvestor-bulletin/research
Reese Morgan
Editor, The Superinvestor Bulletin
Disclosure: I/we have no positions in any stocks mentioned, and no plans to initiate any positions within the next 72 hours.