Dear Superinvestor Bulletin Follower,
Kyle Bass rose to fame through his windfall profits scored during the collapse of the U.S. housing bubble.
He is certainly one of the investors that we follow here at the Superinvestor Bulletin.
For us Bass isn't a great source of individual stock ideas. Most of his success has come through making global macro predictions and positioning his hedge fund to profit from them.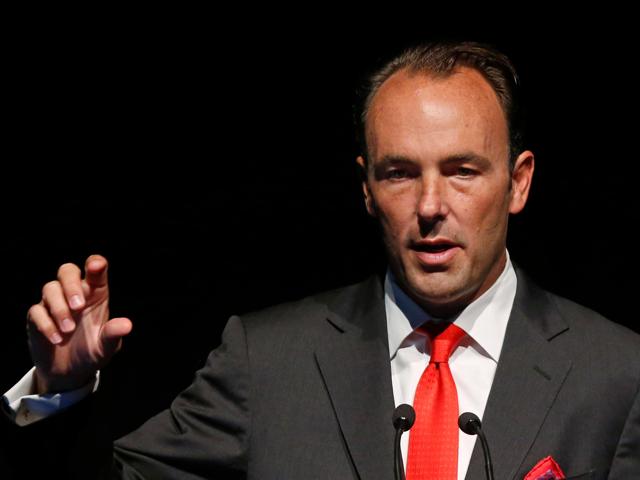 Source: Business Insider
In the video linked below Bass makes a particularly startling call about how the massive buildup of debt at the sovereign level is going to end.
The video is a little dated, but none of what he is speaking about has changed for the better. I hope you enjoy the video.
www.superinvestorbulletin.com/2017/01/15/this-the-largest-peacetime-build-up-of-debt-in-history-and-it-ends-in-war-kyle-bass/
At the Superinvestor Bulletin we don't listen to any one great investor. We listen to all of them and build a portfolio made up of each of their highest conviction ideas.
We believe it is a formula for success. If you take only the very highest conviction ideas from investors who have compounded money at rates of 15 to 20 percent for decades......you are going to do well.
We think that the overall market is very expensive today. We are still adding stocks to our portfolio at a measured pace, but we are focusing on those that will outperform in a market downturn. The last two portfolio additions are companies that are the target of very successful activist investors who will act as positive catalysts for each company's share price.
These are stocks that can go up even in a bear market.
You can get a free look at all of our positions by taking a free trial of our service through the link below. We have had an extremely successful first 7 months and will be increasing our rate from $169 to $195 as of February 1, 2017.
seekingalpha.com/author/superinvestor-bulletin/research
We'd love to have you join our investor community and now is the perfect time for you to do it! We've outperformed the market by a wide margin so far. We believe that in a market sell-off we will further widen that outperformance.
Enjoy your Sunday.
Reese Morgan
Editor, The Superinvestor Bulletin
Disclosure: I/we have no positions in any stocks mentioned, and no plans to initiate any positions within the next 72 hours.