Dear Superinvestor Bulletin Follower,
My wife thinks I'm crazy, my kids think I'm weird.
We are taking some time this winter away from things in Hawaii. We started first in Maui staying in Kihei.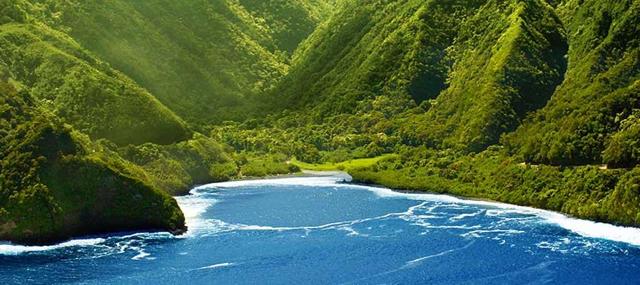 Source: Whalersrealty
Now we are over in Oahu at the Ko Olina resort.
When we take a trip to the beach my wife takes a book, my kids take their shovels and pails. I take some investment commentary from my favorite investors to read.
What can I say....I love what I do!
Since I picked up my first Berkshire Hathaway annual report more than 20 years ago I've loved reading what the world's greatest investors have to say.
The only thing I love more than that is combing through their portfolios looking for their favorite new investment ideas.
My love for following these great investors is what gave birth first to my investing approach and eventually to the Superinvestor Bulletin. We are building a portfolio made up exclusively of the highest conviction ideas of the world's great investors.
My theory is that by taking only the very highest conviction ideas from only the very best investors I can create a portfolio that will do very well. Historically the investors we borrow ideas from have achieved annualized rates of return of 15 to 20 percent after fees.
In the Superinvestor Bulletin Portfolio we get their best ideas, but don't pay any fees.
You have to admit, this approach makes a lot of sense.
We launched seven months ago and have done far better to date than my wildest expectations. You can take a free trial of the service today through the link below. Our annual rate will increase effective February 1, 2017 from $169 to $195.
seekingalpha.com/author/superinvestor-bulletin/research
Today I'd like to share with you the fourth quarter 2016 commentary from Kovitz Investment Management. This firm has beaten the market pretty soundly since getting started back in 1997.
The full commentary can be read here:
www.superinvestorbulletin.com/2017/01/20/kovitz-investment-management-q4-2016-letter/
If you are just interested in a summary version, here is how the fund is currently positioned:
Current Portfolio Positioning

As we discussed last quarter, we continue to view our primary job as maintaining a disciplined approach to managing our clients' portfolios where valuation is the bedrock of all investment decisions.

The current environment remains highly unusual, where lower-than-average interest rates have caused higher-than-average equity valuations. Even more unusual, it is possible fiscal stimulus in the form of corporate tax cuts, personal tax cuts, repatriation of overseas cash, and infrastructure spending could ultimately justify the high starting point of valuations.

In such a paradoxical environment, we believe it is most important to guard against a permanent loss of capital while opportunistically focusing on high quality opportunities.

We are invested side-byside with our clients and we will continue to be more than happy to take a pass on investments with inferior return prospects and elevated odds of losing money. Across our strategies, we are positioned as follows:

1. In equities, we remain defensively positioned. Cash levels remain elevated as we have been trimming stocks that have reached our fair value estimates. We remain focused on a portfolio of competitively advantaged businesses trading at significantly lower valuations than the market as a whole. This is discussed in much greater detail in our accompanying Core Equity commentary.

2. In fixed income, we have begun to lengthen the duration of portfolios as interest rates have risen. As always, we are maintaining very high credit quality levels and do not believe in reaching for yield at the expense of a possible impairment of principal. Please read more about this in our accompanying Fixed Income Commentary.

3. Where appropriate, we continue to recommend the inclusion of some alternatives (hedged equity, real estate, etc.), where a more suitable risk/reward profile might exist. An enhancedrisk/reward profile often results as a tradeoff for assuming less liquidity than in the public markets.
That is it from me tonight here in Oahu. Let me know if you've been here and have any "must do's" for a family of four.
I'll be back tomorrow with more Superinvestor Reading to keep you busy.
Disclosure: I/we have no positions in any stocks mentioned, and no plans to initiate any positions within the next 72 hours.