Dear Superinvestor Bulletin Follower,
The very best hedge fund managers in the world generate exceptional annualized returns over long periods of time.
Let's take a look at a few examples.
Seth Klarman - 16.4 percent annualized over 30 years
www.cnbc.com/2017/02/08/bauposts-klarman-proud-of-funds-high-single-digit-return-last-year.html
David Einhorn - 16.1 percent annualized over 21 years
seekingalpha.com/article/4037390-david-einhorn-says-get-long-big-tax-paying-corporations-especially-apple
Michael Burry - A 489 percent gain over a 3 year period where the S&P rose 3 percent in total!
en.wikipedia.org/wiki/Michael_Burry
These performances over long period of time are impressive. What makes them more impressive is that all of these numbers are after the managers egregious "2 and 20" fees have been deducted.
The pre-fee annualized returns of these gentlemen and the others that we follow are in excess of 20 percent.
That is why I think our Superinvestor Bulletin newsletter which costs $195 per year (easily recovered with one decent investment is such a bargain). We are exclusively focused on the very best ideas from these superb investors who generate 20 percent plus annualized returns.
A subscription to the Superinvestor Bulletin is like getting to invest in one of these hedge fund manager's funds (which most of us can't) except it is even better for a few reasons:
- you don't have to pay their fees
- you get to be diversified across multiple legendary investors
- you get only the very highest conviction ideas from these great investors (you aren't diluted by their 20th favorite holding)
What we have is a formula built for success. How about taking us for a no-strings attached free trial:
seekingalpha.com/author/superinvestor-bulletin/research
Our performance to date supports my message.
Enough With My Shameless Plug - Here Is Your Superinvestor Reading
Over time Chris Davis of Davis funds has done a good job of actively managing money for his investors having beaten the market over time.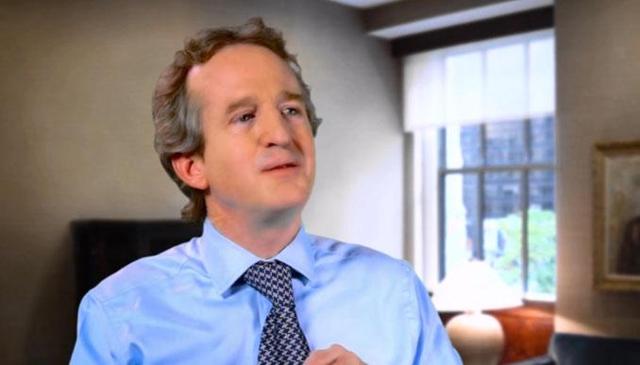 The excerpt below is from his annual letter and identifies two specific sectors that Davis believes present the risk of loss of investment capital today:
A final important and knowable fact is investors often feel safest when risks are greatest. From internet mania to the housing boom, what looked like a sure thing in the rear view mirror ended up a speculative bubble.

Two sectors where investors feel safe today have risen to levels that appear risky to us.

First, many popular dividend-paying stocks, often referred to as dividend darlings, have been bid up to premium valuations that could spell trouble for investors who assume dividends are guaranteed.

Second, with regulatory encouragement, roughly a trillion dollars has been switched from actively managed funds into passive index funds since 2007. Such huge fund flows create momentum, as more money is automatically invested in those stocks whose prices have already gone up. Unfortunately, momentum-based strategies lead to bubbles and bubbles eventually burst.
His message is not unique today amongst the top investors of the world and I hope dear reader that you have been listening.
You can read his entire letter through the link below, it contains a few free stock ideas for you.
www.superinvestorbulletin.com/2017/02/10/444/
Have a great weekend,
Reese Morgan
Editor, The Superinvestor Bulletin

Disclosure: I/we have no positions in any stocks mentioned, and no plans to initiate any positions within the next 72 hours.