Dear Superinvestor Bulletin Follower,
I hope you are taking seriously the market valuation concerns that many of the world's greatest investors have been raising.
The market always "feels" safe at the worst possible moment and right now volatility is frighteningly low.
At the Superinvestor Bulletin where we our average portolio position has outperformed the S&P 500 by just under 10 percent we are getting very cautious.
We are still adding new positions, but we are focused on opportunities that we think will outperform in a more difficult market going forward (ie. stocks with value realizing catalysts on the horizon).
Our next portfolio position will be revealed in a few days. You are welcome to take a no strings attached free trial so that you are a temporary member when the idea is released. You can do so here:
seekingalpha.com/author/superinvestor-bulletin/research
I think we offer a great value proposition with a very reasonable annual price and very good results to date (you can check them out for yourself).
93 Years Young And An Absolute Marvel
You have probably seen Charlie Munger in the news a bit this week as he held his annual Daily Journal meeting where he took questions for a couple of hours.
The man's mind was a marvel 40 years ago. Today at 93 it is simply astounding how sharp he is. Thanks for sharing your time Charlie!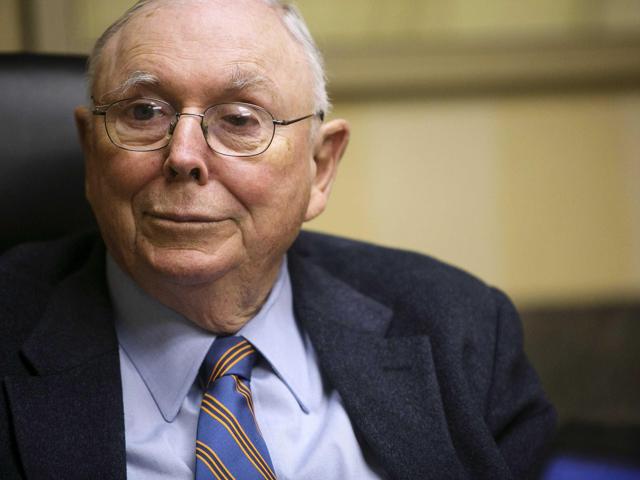 Image: Business Insider
Adam Blum was at the meeting and took eight pages of notes. We have them for you through the link below if you would like to read (and why wouldn't you!).
www.superinvestorbulletin.com/2017/02/16/full-notes-from-charlie-mungers-2017-daily-journal-meeting-thanks-to-adam-blum/
I hope you enjoy, I know I did (thanks for sharing Mr. Blum!)
Have a great day.
Reese Morgan
Editor, The Superinvestor Bulletin
Disclosure: I/we have no positions in any stocks mentioned, and no plans to initiate any positions within the next 72 hours.