Dear Superinvestor Bulletin Follower,
I apologize for the "all-caps" portion of the title. I'm not yelling at you, but I am speaking loudly.
Without question the hardest thing to do as an investor is sit on your hands and do nothing. I'm not referring to owning stocks patiently and not trading them.
I'm talking about when you have new cash coming in every couple of weeks and you just let it build up rather than immediately investing it.
Today I think that doing nothing with that new cash is likely your best option. I feel quite strongly that most of the market is expensive and that we are far overdue for a pretty sizable market downturn.
I base that opinion on the evidence that some of the top investors in the world have made available over the past 12 months. This week another top investor rang the warning bell about valuations. This time it was ValueAct Capital's Jeff Ubben.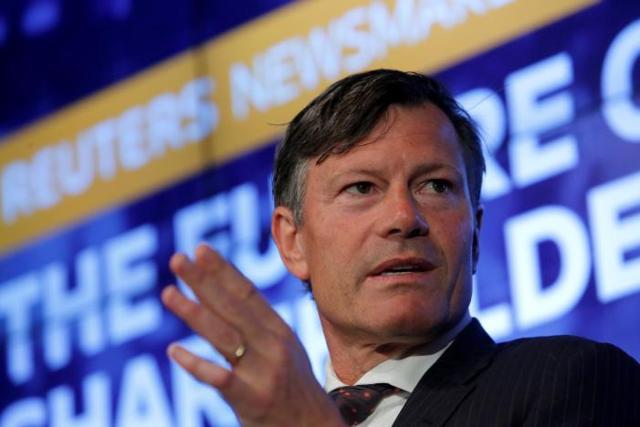 Source: Reuters
At a Reuters event Ubben said that he is selling some of his equity positions and is sitting on $3 billion of cash.
His reasoning for this:
"I really feel that the large-cap activist plays are very treacherous with high PEs (price-to-earnings) and not a lot of growth,"
He also concurred with an observation that David Einhorn made this week in his Greenlight Re conference call. That observation being that everything about Donald Trump is inflationary.
As we mentioned earlier in the week Einhorn sees that as being very bullish for gold.
If Valuations Are High, What Is An Investor To Do?
If sitting on your hands and letting cash build so that you have some serious dry powder when that big market sell-off occurs isn't for you, Ubben had some thoughts on where to invest.
He didn't point to anything sector specific but was instead looking for opportunities in medium sized companies that had weird corporate structures or were spin-off situations that the market had valued incorrectly.
This is similar to the approach we have been taking here at the Superinvestor Bulletin in recent months as we look for opportunities that will outperform in a down market.
Those would include defensive industries, stocks with catalysts, companies under the focus of successful activists and so on.
If you would like to take a free trial of our newsletter and have a look at some of those ideas you can through this link:
seekingalpha.com/author/superinvestor-bulletin/research
There is also a full past issue of the Superinvestor Bulletin here:
michaelburrys16portfolioweighting.gr8.com/
Have a great weekend!
Reese Morgan
Editor, The Superinvestor Bulletin

Disclosure: I/we have no positions in any stocks mentioned, and no plans to initiate any positions within the next 72 hours.