Dear Superinvestor Bulletin Follower,
From 1985 through 2005 Joel Greenblatt put up annualized returns of 40 percent at his hedge fund Gotham Capital.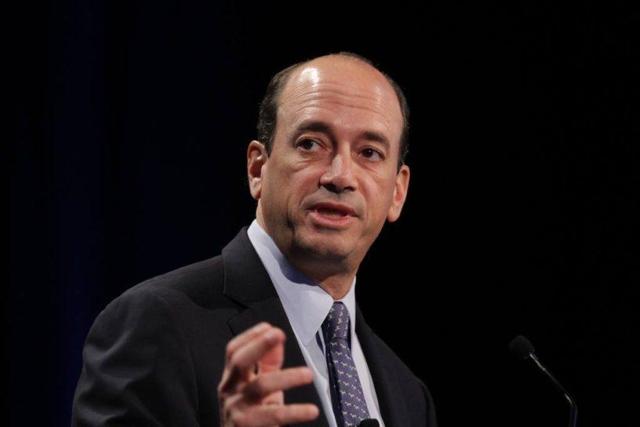 Image: Acquirers Capital
That sort of performance would definitely make him worthy of inclusion in our list of Superinvestors.
Last week Greenblatt was on CNBC for an interview. The video of the interview is behind CNBC's paid subscription service but we have the audio of it throught he link below:
www.superinvestorbulletin.com/2017/03/19/joel-greenblatt-cnbc-podcast/
Greenblatt's comments follow what we have been saying at the Superinvestor Bulletin for several months.
The S&P 500 is expensive, the most attractive valuations can be found in healthcare.
You can take a free trial of our service to take a look at some of our healthcare ideas:
seekingalpha.com/author/superinvestor-bulletin/research
Our overall portfolio has doubled the performance of the S&P 500 since inception.
Here are some of Greenblatt's comments from the interview:
Market is at the top end of its historical valuation range
Market has been more expensive 17 percent of the time historically
Market has been more attractive 83 percent of the time
You can expect sub-normal returns going forward from here
Greenblatt buys the cheapest part of the index and shorts the most expensive part of the index
Thinks he can still do well long only buy focusing on value
The indexes are definitely expensive
Top holdings include healthcare and Apple
Apple is thought of as a hardware company, that isn't how he thinks of it
Likes Apple's ecosystem of products and its brand name, so combo hardware company and other
Apple is one of the cheapest stocks in the large cap market
People are worried about healthcare and that is why attractive valuations are there
Betting against companies valued at 80 to 100 times free cash flow
The full audio of the interview is available through the link above.
Enjoy your Sunday!
Reese Morgan
Editor, The Superinvestor Bulletin
About The Superinvestor Bulletin
Since launching the Superinvestor Bulletin on June 1, 2016 our average portfolio position has doubled the performance of the S&P 500. You can see exactly how we have achieved that by taking a 2 week free trial through this link.
Our latest idea is poised to be one that works out quickly. It is a small cap company that an activist investor is positioning to be sold at a significant within the next year. That is a catalyst that will drive the stock no matter what the overall market does.
Disclosure: I/we have no positions in any stocks mentioned, and no plans to initiate any positions within the next 72 hours.