Dear Superinvestor Bulletin Follower,
Personally I'm not keen on investing new money into an S&P 500 index fund these days. I think valuations are high and we as investors can do better looking outside the index.
Monish Pabrai has created an index fund that is very different.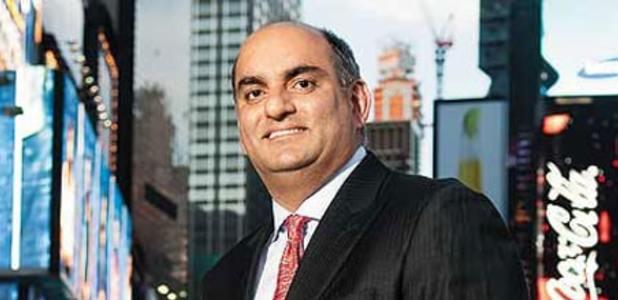 He explains his index fund in the video linked below:
www.superinvestorbulletin.com/2017/03/26/half-an-hour-with-value-investor-monish-pabrai/
The index is passively managed using algorithims and is made up of three types of stocks.
Share Buybacks
The primary bucket is "Share Buybacks." These are companies that are aggressively buying back their own stock. The Index will give weight to companies consistently reducing their shares. These are businesses that are buying back their stock year in and year out. These consistent share count reducers tend to be cash heavy businesses.
To qualify for the Share Buybacks category, issuers must have repurchased between 1% to 26% of their shares outstanding during the trailing 12-month period measured one quarter preceding the Underlying Index's rebalancing date and have a market capitalization of at least $1 billion. The securities from this universe are then ranked from highest to lowest based on the percentage of shares repurchased and the 33 issuers with the highest such percentages are selected for inclusion in the Underlying Index.
Select Value Manager Holdings
The next bucket is the "Select Value Manager Holdings" bucket. A portion of the Dhandho Junoon Index consists of the largest positions in the portfolios of some hedge fund managers. To qualify for the Select Value Manager Holdings category, issuers must have been held by one of 22 selected value hedge funds during the previous quarter, as reported on their Form 13F filings.
As of December 31, 2016, the 22 value managers whose top holdings are included in the Index are:
ValueAct Capital
Berkshire Hathaway
Arlington Value Capital
Greenlight Capital
Appaloosa Management
FPA Capital Fund
SQ Advisors
Invesco Private Capital
Pabrai Investment Funds
Sequoia Fund
Pershing Square Holdings
Third Point
Fairholme Capital Management
Icahn Capital Management
Markel Insurance
Blue Ridge Capital
Tweedy, Browne Company
Leucadia National
Baupost Group
Abrams Capital Management
Lone Pine Capital
Maverick Capital
Spin-Off
The smallest bucket is the Spin-Offs bucket. These are companies that were spun off over the past several years from a parent. Spin-Offs may offer attractive value investing opportunities.
To qualify for the Spin-Offs category, issuers must have been spun-off from their parent companies in the past 12-84 months, and have a market capitalization of at least $500 million. The securities from this universe are then ranked based on how recently the spin-off occurred and the 25 to 33 issuers with the most recent spin-off dates are selected for inclusion in the Underlying Index.
The split between the three buckets is roughly 70 percent share buybacks, 25 percent select value managers and 5 percent spinoffs.
I think this is a pretty cool idea.
Have a great Sunday!
Reese Morgan
Editor, The Superinvestor Bulletin
About The Superinvestor Bulletin
Since launching the Superinvestor Bulletin on June 1, 2016 our average portfolio position has more than doubled the performance of the S&P 500. You can see exactly how we have achieved that by taking a 2 week free trial through this link.
Our latest idea is poised to be one that works out quickly. It is a small cap company that an activist investor is positioning to be sold at a significant within the next year. That is a catalyst that will drive the stock no matter what the overall market does.
Disclosure: I/we have no positions in any stocks mentioned, and no plans to initiate any positions within the next 72 hours.