Dear Superinvestor Bulletin Follower,
Our subscription newsletter that is building a portfolio exclusively from the heaviest weighted positions of the world's Superinvestors has performed very well since inception.
Check it out with a 2-week free trial:
seekingalpha.com/author/superinvestor-bulletin/research
Or take a look at a full past issue here:
michaelburrys16portfolioweighting.gr8.com/
Now let's get to your daily dose of Superinvestor....
Are Small Caps A Better Bargain Than The S&P 500
For months I've been passing along warnings of buyer beware when it comes to buying the entire S&P 500 index these days.
Eight years into a bull market and valuations that are very high historically are giant warning signs.
A reader suggested that the Russell 2000 is an even worse investment than the S&P 500 these days.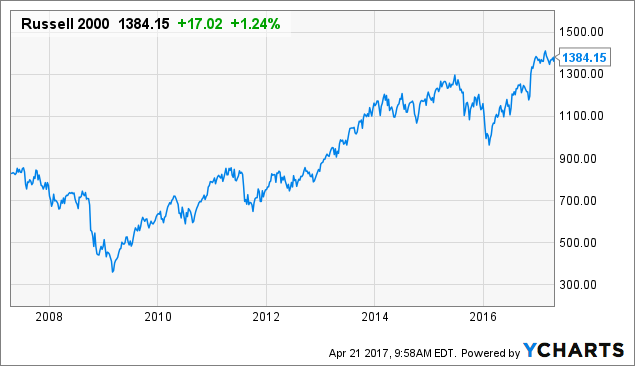 Well, it certainly has had quite a run since the 2009 lows.
For a view from someone who has a pretty great track record of predict asset class returns how about we turn to Jeremy Grantham?
Here are the forward looking asset class returns from his firm GMO as of the end of Q1 this year: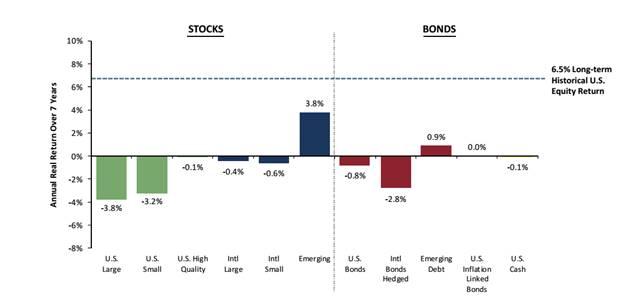 Against a historical 6.5% return for U.S. equities GMO sees a negative return for the next 7 years of 3.8% for U.S large caps and 3.2% for U.S. small caps.
Not exactly bullish for either class is it?
There is pain in our future folks. That is why I'm sticking with stocks with value realizing catalysts. I want the Superinvestor Portfolio to buck the trend in a down market.
Have a great day!
Reese Morgan
Editor, The Superinvestor Bulletin

Disclosure: I/we have no positions in any stocks mentioned, and no plans to initiate any positions within the next 72 hours.