Dear Superinvestor Bulletin Follower,
We just released out 20th Superinvestor Bulletin Portfolio position to subscription members.
To date on average our 19 prior portfolio positions have outperformed the S&P 500 by more than 10 percent.  
Our most recent idea has the following characteristics:
- Represents 20 percent of the portfolio of a market thumping hedge fund
- Is the target of a second, activist hedge fund that is looking to realize value
- The company has no debt and a couple hundred million in cash
- It is profitable and growing rapidly
- We like its valuation
You can get a look at our full report on this company and the other 19 by taking a free trial of our service:
What we are doing is building a best of the best portfolio.   We take the highest conviction ideas from the world's greatest investors and are building a portfolio out of them.
Jim Chanos - What The Short Seller Sees Today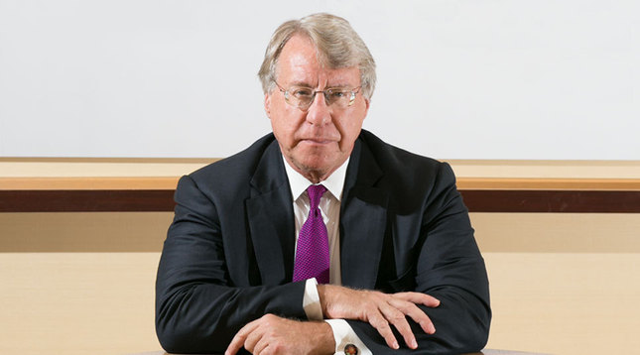 Short selling legend Jim Chanos recently weighed in on a variety of subjects.
Here is the full interview:
Jim Chanos: U.S. Economy is Worse Than You Think
His view of the American economy is not particularly optimistic today:
Jim Chanos: It's intriguing that people are reporting they're feeling better, particularly in the corporate sector, but even among consumers. People say they feel good about the economy and yet they apparently don't have any money at the end of every month to keep spending.
We're seeing weak consumer spending numbers in both auto and housing, which are big drivers of the economy. With unemployment so low and the expansion where it is, these figures should be better than they are. There are portents of even worse things when you look at state and federal tax receipts, which are down, and other leading indicators.
It could all just be a soft spot in an ongoing expansion — time will tell. But the narrative we were told is that animal spirits would take us to the next level of economic activity. That clearly is not happening in mid-2017. We're 8 years into an economic expansion, and economists say that the modern U.S. economy has never gone more than 10 years without a recession. So as recoveries go we are well into it.
People have bought their cars and remodeled their houses and done a lot of things that one does in an economic recovery. I think incremental spending [spending based on increased disposable income] is going to be harder and harder to come by as time goes on.
We'll keep watching what the best investors like Chanos are saying and doing so you don't have to.
Have a great day!
Reese Morgan
Editor, The Superinvestor Bulletin
Disclosure: I/we have no positions in any stocks mentioned, and no plans to initiate any positions within the next 72 hours.