Dear Superinvestor Bulletin Follower,
We just released out 20th Superinvestor Bulletin Portfolio position to subscription members.
To date on average our 19 prior portfolio positions have outperformed the S&P 500 by more than 10 percent.  
Our most recent idea has the following characteristics:
- Represents 20 percent of the portfolio of a market thumping hedge fund
- Is the target of a second, activist hedge fund that is looking to realize value
- The company has no debt and a couple hundred million in cash
- It is profitable and growing rapidly
- We like its valuation
You can get a look at our full report on this company and the other 19 by taking a free trial of our service:
What we are doing is building a best of the best portfolio.   We take the highest conviction ideas from the world's greatest investors and are building a portfolio out of them.
Now about that recent Buffett buy.......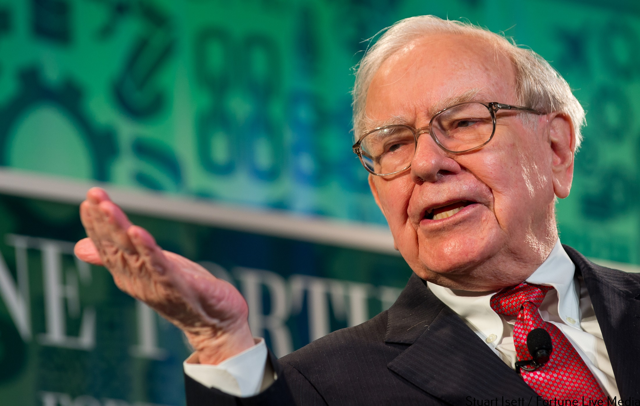 From CNBC on Buffett's recent investment in Store Capital:
Warren Buffett's Berkshire Hathaway eyed real estate investment trust Store Capital for three years before investing in the company.

"The investment was the result of Berkshire Hathaway contacting us. They became aware of STORE Capital in 2014 and have been following our progress closely since then," Store Capital CEO Christopher Volk wrote in a statement to CNBC, giving outsiders a rare look behind the scenes of how Berkshire does business.

"They became deeply familiar with the company, our strategy, business model, experienced management team and disclosure. They were prepared to take advantage of an attractive buying opportunity in the market and they did so. We are delighted [to] welcome Berkshire Hathaway as a shareholder," he added.
I can't even imagine how many different companies Buffett has researched over the years and is now just waiting for the market to serve up a desirable entry price.
Have a great day.
Reese Morgan
Editor, The Superinvestor Bulletin
Disclosure: I/we have no positions in any stocks mentioned, and no plans to initiate any positions within the next 72 hours.