Dear Superinvestor Bulletin Follower,
In June Monish Pabrai spoke to the students of the University of California at Irvine's Paul Merage School of Business.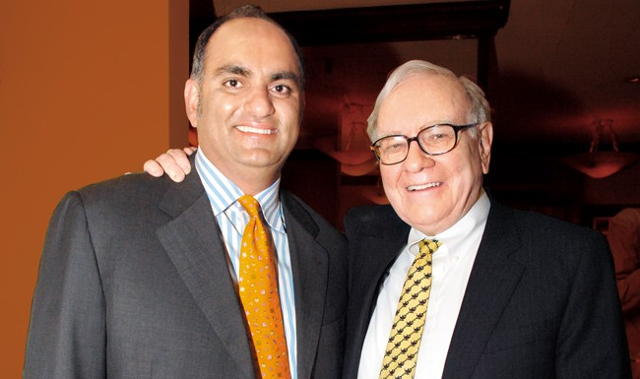 During the talk Pabrai covers the five main decisions by Warren Buffett and Charlie Munger from 1968 – 1988 that account for almost all of Berkshire's wealth creation. 
Big, careful, successful bets.
The Five Really Key Berkshire Decisions Made By Buffett And Munger - As Explained By Monish Pabrai
About The Superinvestor Bulletin
We just released out 20th Superinvestor Bulletin Portfolio position to subscription members.
To date on average our 19 prior portfolio positions have outperformed the S&P 500 by more than 10 percent.  
Our most recent idea has the following characteristics:
- Represents 20 percent of the portfolio of a market thumping hedge fund
- Is the target of a second, activist hedge fund that is looking to realize value
- The company has no debt and a couple hundred million in cash
- It is profitable and growing rapidly
- We like its valuation
You can get a look at our full report on this company and the other 19 by taking a free trial of our service:
A free full past issue can be found here:
Michael Burry's 16% Portfolio Weighting
What we are doing is building a best of the best portfolio.   We take the highest conviction ideas from the world's greatest investors and are building a portfolio out of them.
Have a great day!
Reese Morgan
Editor, The Superinvestor Bulletin
Disclosure: I/we have no positions in any stocks mentioned, and no plans to initiate any positions within the next 72 hours.