Dear Superinvestor Bulletin Follower,
Bill Miller's 2Q commentary for his income fund was just released.  Here it is in all of its glory:
Out Of Jail And Into Malls - Bill Miller Income Strategy 2Q 2017 Commentary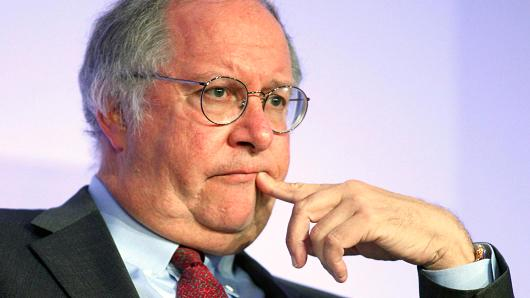 In the commentary he introduces a couple of new positions that have low teen dividend yields:
The proceeds of the GEO sale went into a handful of new positions, the most controversial of which are probably our shopping center REITs (real estate investment trusts), Washington Prime Group (WPG) and CBL & Associates (CBL).

The ongoing narrative is that Amazon is fundamentally changing the retail business as we know it and killing many traditional retailers in the process, which is true. However, we think the narrative reflected in current prices has outpaced reality. The stocks now trade near a low-teens dividend yield, and the ample free cash flow coverage of the dividends, combined with what we think is the most likely path for the cash flow, means the dividends are likely safe for the foreseeable future.

Seasoned management teams run these companies, and this is not the first time consumer preferences have changed. The firms are using the excess cash flow above and beyond the dividends to redevelop their properties, and such investments thus far appear to generate compelling incremental rates of return.
About The Superinvestor Bulletin
Our latest portfolio addition has been released to subscribers.  You can take a free trial of our service and get our comprehensive report on this company today.
We also have a free sample issue available here:
Michael Burry's 16% Portfolio Weighting
We have soundly beaten the S&P 500 since inception by building a portfolio that consists exclusively of the largest positions of the world's top investors.
Have a great day!
Reese Morgan
Editor, The Superinvestor Bulletin
Disclosure: I/we have no positions in any stocks mentioned, and no plans to initiate any positions within the next 72 hours.