Dear Superinvestor Bulletin Follower,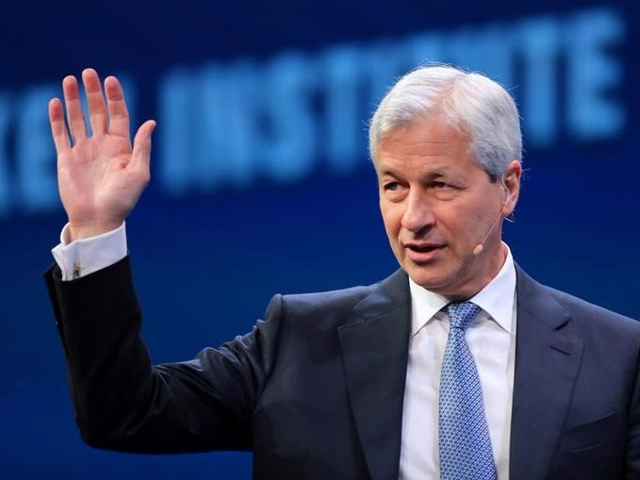 JP Morgan's (JPM) Jamie Dimon made some additional public comments about cryptocurrencies today....well worth paying attention to if you are interested in this sort of thing.
"Right now these crypto things are kind of a novelty. People think they're kind of neat. But the bigger they get, the more governments are going to close them down,"

"It's creating something out of nothing that to me is worth nothing," he said. "It will end badly."
Here is the link to his interview:
Jamie Dimon - Eventually Governments Will Shut Down Cryptocurrencies
While I certainly can appreciate the concerns people have with governments and monetary policies......I tend to agree with Dimon on this.
Have a great day!
Reese Morgan
Editor, The Superinvestor Bulletin
About The Superinvestor Bulletin
We are building a portfolio selected exclusively from the highest conviction positions of the world's top investors. The result of our process is a diversified portfolio of stocks stolen investors who as a group have soundly beaten the market over time.
Come take a free trial of our service that has a track record since inception that we are very proud of.  Our average position has beaten the S&P 500 by 14.66 percent (not a typo).
Today we are focused on stocks that we believe will outperform when this bull-run inevitably ends. 
Click here for a free trial and get a look at our existing portfolio, comprehensive company reports and our performance to date.