Dear Superinvestor Bulletin Follower,
What is the Relative CAPE?
It is a simple formula from Doubleline which is used to determine which sectors are most attractively valued.
Here is the formula:
Current Sector CAPE Ratio / 20 Year Rolling Average Sector CAPE Ratio
The larger the number the less attractive the sector valuation is relative to the 20 year rolling average.
Here is what Doubleline's measure shows today: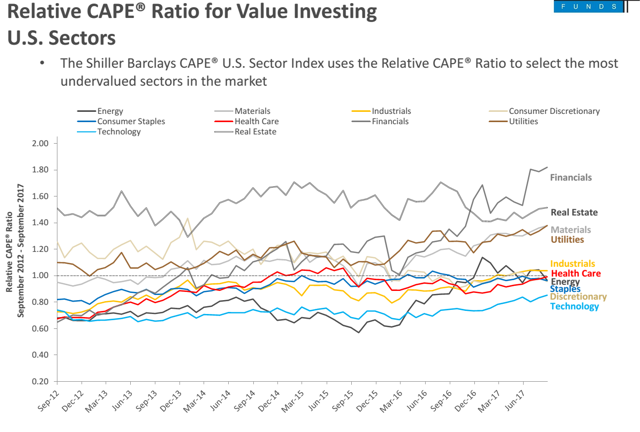 About The Superinvestor Bulletin Portfolio

Every idea that goes into the portfolio of my subscription service is a high conviction idea from one of the best investors in the world.  As a group these investors have significantly outperformed the overall market for decades.
If I build a portfolio made up of ideas from a group of investors who generate 15 to 20 percent annualized returns shouldn't my performance match the group?
No...it should actually do better since I don't pay their performance and management fees which nick up to 5 percent from their returns.
I present the best idea I can find in their portfolios every month.  In the year and a half my service has been running we have vastly outperformed the market.  Not because I'm smart, but because the people whose ideas I steal are very, very smart.
Come take a free trial and see why my results are so good so far:
Your portfolio will thank you for it.
Reese Morgan
Editor, The Superinvestor Bulletin