CNOOC Ltd (NYSE:CEO, SEHK:883) is a major oil company operating in China, with a focus on offshore oil and gas exploration and production. The company is 64.44% owned by China National Offshore Oil Corporation, one of the three national oil majors in China along with China National Petroleum Corporation (parent company of PetroChina (NYSE:PTR, SSE:601857, SHEK:857) and China Petrochemical Corporation (parent company of Sinopec (NYSE:SNP, SSE:600028, SEHK:386)).
In 2014, CNOOC produced 956K bpd of crude oil and 1.3 bcf of natural gas, and had proved reserves of 4.48 billion bboe, including 3.2 billion bbl of crude oil and over 6,700 bcf of natural gas. In comparison, PetroChina had proved reserves of 10.6 billion bbl of crude oil and 71,000 bcf of natural gas, and Sinopec had proved reserves of 3 billion bbl of crude oil and 6,700 bcf of natural gas.
The company currently operates in the Bohai Sea (66% of proved domestic crude and liquid reserves), Western South China Sea (49% of proved domestic natural gas reserves), Eastern South China Sea (22% of proved domestic natural gas reserves), East China Sea, as well as in Oceania, Africa, North America, Canada, South America and Europe.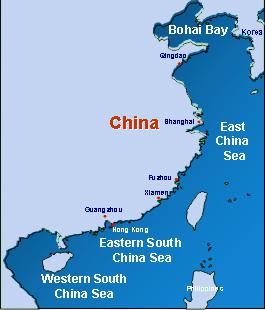 In 2012, CNOOC spent $15 billion to acquire Nexgen Inc., a Canadian oil and gas company with operations in conventional oil and gas exploration and production (UK North Sea, West Africa and Gulf of Mexico), oil sands (7.23% interest in Syncrude) and shale oil and gas (Dilly Creek, Canada).
In January 2016, the Chinese government (NDRC) suspended price cuts for fuel price that effectively sets a floor price of $40 per barrel of crude oil, with profit from fuel sales below the $40 level going to a fund that promotes energy conservation and security and improving fuel quality. The move to set a floor to fuel prices is to protect domestic producers and also to combat pollution in the country. (In China, the NDRC controls the pricing of retail fuel prices.)
Based on Q1-2 statistics, we estimate that CNNOC's production cost is estimated at ~$42 per barrel, and as cash production cost of less than $25 per barrel, compared to ~$60 and ~$40, respectively, in 2014. This is compared to ~$48 per barrel (~$35 cash cost) for PetroChina (Q1-3) and ~$58 per barrel (~$43 cash cost) for Sinopec (Q1-3), based on our estimates. This means that CNOOC has the strongest ability to defend its cash flow, although a prolonged low price below $40 will impact profitability. We believe that the superior production cost in comparison to PetroChina and Sinopec, as well as the significant decrease in production cost from 2014 is a demonstration of CNOOC's superior cost control/discipline.
As of June 30, 2015, had a net debt position of RMB39 billion, comprised of RMB108 billion in cash and equivalents and RMB 147 billion of debt. What is a little contentious is that the company had RMB68 billion of corporate wealth management products (we included this as part of cash and equivalent) on its balance sheet, although the company claims that these products are of good liquidity and low risk. We do not have sufficient information to analyze the risk associated with these products, so we will take the company's claim at face value. CNOOC's debt is of relatively low interest rate, with the bulk of its debt having an interest rate of L+23bps to L+38 bps (highest tranche is L+52 bps to L+85 bps). CNOOC is much more conservatively financed than PetroChina (more than RMB600 billion in net debt) and Sinopec (more than RMB300 billion in net debt).
CNOOC's H-shares are currently trading at 3x LTM EV/EBITDAX and 10.6x LTM EV/(EBITDAX-CapEx). In comparison PetroChina trades at 5.3x EV/EBITDAX but only generated RMB5.9 billion of EBITDAX-CapEx. Sinopec trades at 5.3x EV/EBITDA and 18.2x EV/(EBITDAX-CapEx). Consequently, we believe that CNOOC is the most undervalued with respect to its Chinese oil major peers. Global oil majors (Exxon (NYSE:XOM), Total (NYSE:TOT), Chevron (NYSE:CVX), ConocoPhilips (NYSE:COP), BP (NYSE:BP), Royal Dutch Shell (NYSE:RDS.A, NYSE:RDS.B) and Eni (NYS:EE)) trade at between 6x and 13x EV/EBITDAX, and in the last twelve months, only Exxon and Eni generated sufficient EBITDAX to cover their capital expenditures.
CNOOC is currently rate A+ long-term corporate debt rating by S&P and Aa3 (review for downgrade) by Moody's.
In 2015, 67 US oil and gas companies filed for bankruptcy, and in 2016, some reports suggest that it will get worse before it gets better. Capital spending has been cut across the industry, and oil companies are beginning to shut down unprofitable oil fields (see here, here and here). Oil rigs, both offshore and onshore, are being stacked as they come off contracts. The current picture of the industry can only be described as brutal. With many oil companies under financial stress, we have taken the view that crude oil prices are near or at the bottom as wells and rigs are taken offline. We believe that oil prices will recover in the next 6-12 months.
We see CNOOC as a relatively safe bet to express our view on crude prices due to its strong cash flows and strong balance sheet, not just relative to PetroChina and Sinopec, but also against international oil majors. Furthermore, the Chinese government's willingness to effectively set a floor price on crude oil provided added cushion to CNOOC.
Long CNOOC at HK$8.26 per share (28% from 52-week low), with a stop-loss of HK$7.40. At our entry price, CNOOC has a 6.9% dividend yield.
Catalyst
Oil price recovery in the next 6-12 months
Disclosure: I am/we are long CEO.