Apple CEO Tim Cook visited two popular Chinese start-up companies this morning local time, after attending China Development Forum 2017 in Tsinghua University.
One of them, cycle-sharing startup, known as OFO, got venture fund backed by Didi, the ride-hailing giant that just beat Uber Technologies Inc. out of China. Within a half year growup, it is now reported that OFO receives more than 10 million orders per day, in fierce competition with its largest rival, Mobike, another cycle-sharing startup.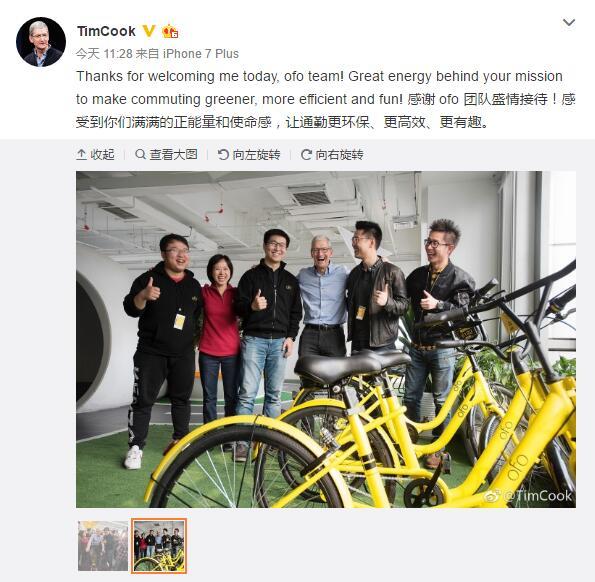 The other one is a health and fitness app, known as Keep, who secured 80 million users and 1B venture funded in less than two years.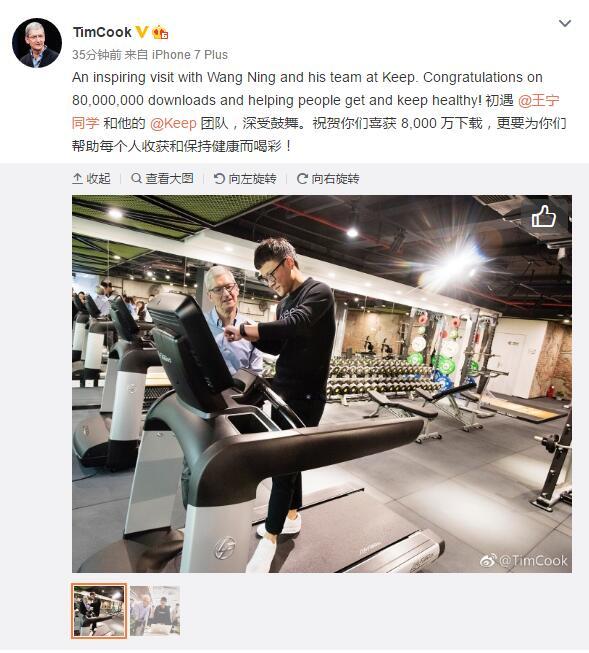 Tim Cook is always obsessed in Internet startup companies. Last time showed up in Beijing, he was with Liu Qing, the co-founder of Didi, and the latter got 1B investment from Apple soon then.
Besides, Ofo's overseas expansion also includes the U.S. and U.K.
Disclosure: I/we have no positions in any stocks mentioned, and no plans to initiate any positions within the next 72 hours.