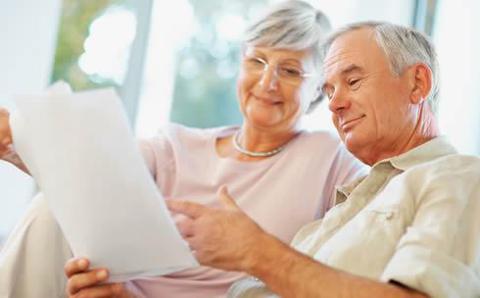 The fear of inflammation and recession is a constant. Facing the daily challenges of price hike and stumbling employment security, the average citizen has understandably pushed aside the issue of retirement planning. Most employees spend their income in mortgages and debt while the much required retirement plan remains unattended. However, even for people who think they are past the time of saving, there is still hope for a healthy retirement savings. You can save responsibly without compromising expenditure and gain the right to a financially protected and peaceful retirement.
Tips for a healthy retirement plan:
Lose the debt

The first issue that presents a common hurdle in planning a retirement is debt. In today's rapidly progressing world, most employed people go for a loan or EMI plan for purchase of housing or car or some other personal need. Although the idea is lucrative and seems resourceful to begin with, many times these debts or mortgages accumulate making it hard to save the income. If these debts and mortgages stay on for a long duration, it can spoil any scope for planning a retirement. Hence, it is advisable to pay off debts or rather not adopt many debts when you intend to plan for a healthy retirement.

401K -a tax-free help!

Popularized since the 80's as a simple solution for a tax-deferred savings program, this can be crucial in planning for your retirement. According to this plan, an employee can contribute up to $16,500 of their annual income to the plan such that it can be withdrawn later. The contributions can be made pre-tax or post-tax payment from your income. Even in case of pre-tax contributions, the amount will be taxed only upon withdrawal, which increases the annual compound interest offered on the money saved in a 401K. Hence when withdrawn after a long time, say when you retire, the amount, even after tax-deduction (in case of pre-tax only) is a healthy feat for a happy and lavish retirement. Also, the employer can offer to match your contributions to the 401K, making your savings even higher.

Roth IRA -a reservoir of investment options

Another popular option for planning a retirement savings account, this plan works in your favor by offering a tax reduction on the withdrawn amount. Like the 401K, this helps increasing your savings amount by multitudes through the compound interest offered. Also, you can invest in this plan in the form of common stocks or bonds or even mutual funds and real estate. However the limits on the contributions made to this plan are $ 5500 until the age of 49 and up to $6500 after 50 years of age. Of course, these contributions can be topped up by your spouse making it a great plan for a peaceful retirement.

These plans and tips can be instrumental in having a safe and financially secure retirement, at the same time keeping up with your regular expenses. However, it would be always ideal to begin investing in your retirement as early as possible. These plans work much better when invested in for a longer duration. But that doesn't stop you even for a moment from starting now. With the access and advantages of these plans, it will never be too late.
After all, everyone deserves a happy second inning!