Urbanization matters. The world is undergoing the largest urban migration in history. Millions of people are moving to cities annually in search of a better future.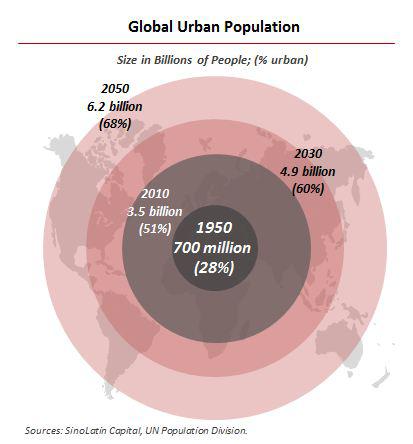 China is the main event. But India and other parts of the developing world are not far behind. Our firm SinoLatin Capital, and our private equity fund SLIA, have been monitoring urbanization very closely because it is critical to our business. We are focused on natural resources deals in Latin America, and China has emerged as the most important consumer of these resources globally. If Chinese urbanization slows, resources could crater.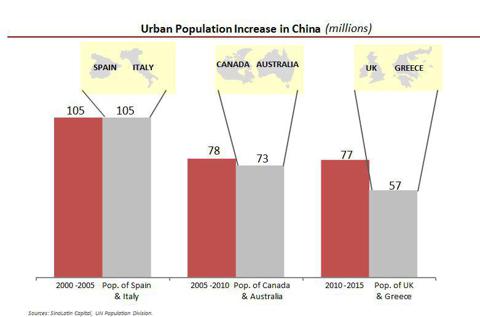 The relevance of urbanization is that it creates an emerging middle class.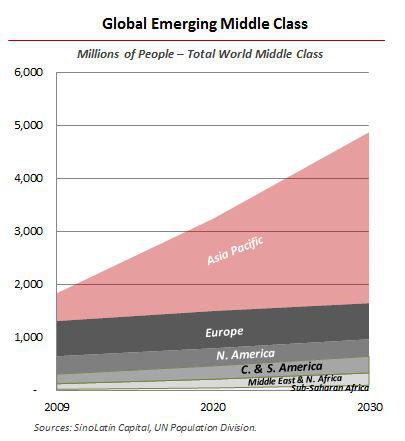 Middle class consumers are relevant because their consumption patterns change. When they were living on farms, many of them produced what they ate. They planted carrots; they are carrots. But when people move to cities, they begin purchasing items that require commodities. There are many proxies for commodity consumption but we like to use the refrigerator. Over the next decade, there could be as many as 1 billion new refrigerators sold.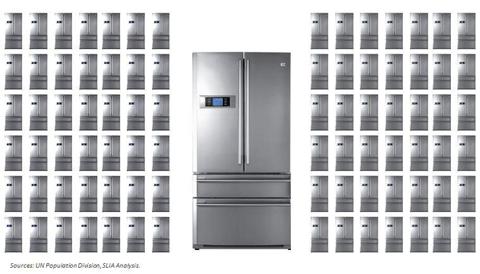 The relevance of the refrigerator is the following:
The appliance itself is made from resources - stainless steel doors, copper tubing, plastics, aluminum, etc. One way for investors to play this angle is by buying shares in Chinese appliance makers such as Haier or Midea.
Everything inside of the refrigerator (milk, cheese, meat, vegetables) is, of course a commodity. Investors can approach this market by acquiring shares in large agriculture multinationals such as Archer Daniels Midland (NYSE:ADM). Another way is by buying into China's largest grain and food company COFCO.
The refrigerator is plugged into an electrical socket and the electricity runs on copper wiring and is ultimately connected to a power source - an electricity generator - that runs on commodities (in the case of China it is mainly coal). There are many ways to play the copper tubing market. One is through US firm Mueller Industries (NYSE:MLI) operating out of both the US and China.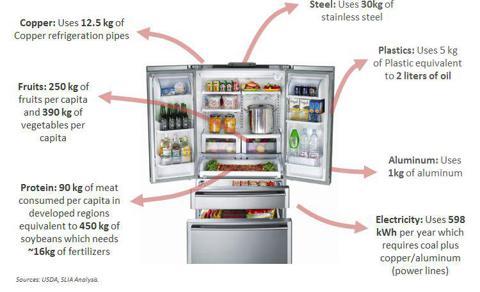 In the next post, I will try and explain why all of this is relevant to China. One would think that a country with such a large territory would have lots of domestic natural resources. With a few exceptions, the reality is different. We are naural resource investors and will present resource-related ideas in the next post.
Disclosure: I have no positions in any stocks mentioned, and no plans to initiate any positions within the next 72 hours. I wrote this article myself, and it expresses my own opinions. I am not receiving compensation for it. I have no business relationship with any company whose stock is mentioned in this article.