I recently stumbled across an interesting website launched by a major oil-producing U.S. State. It's entitled, "Earthquakes in Oklahoma."
Here's a map from their website showing the number of earthquakes over time.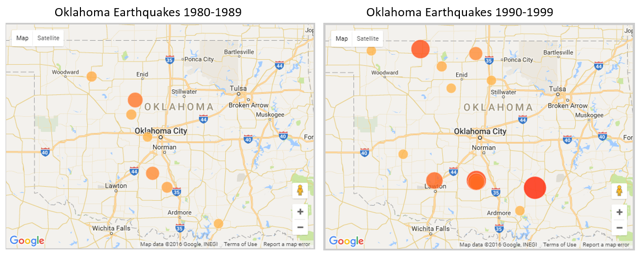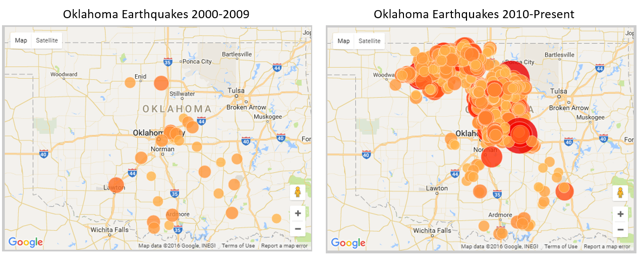 We can debate the cause of the earthquakes and whether or not it's related to fracking disposal wells, or a series of random occurrences.
What I will say, however, is that when Average Joe in America sees a graphic like this, he might begin to question why we're fracking. And it seems only a matter of time before politicians, environmentalists, and Hollywood begin pushing for higher regulations, if not a total ban on fracking. This is already happening of course, but the movement hasn't caught fire within mainstream America - at least not yet.
I'm not writing to get into a political argument. I'm an investor, not an ideologue. But as an investor, it might be prudent to think about what a serious, mainstream, and concerted anti-fracking movement might mean for oil supply and, ultimately, for oil prices.
Disclosure: I/we have no positions in any stocks mentioned, and no plans to initiate any positions within the next 72 hours.