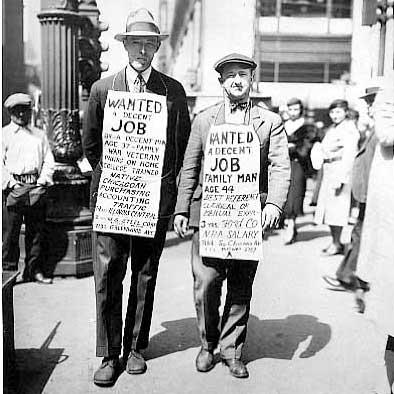 China Can You Spare A Dollar?

by William Wright

If China or the oil rich nations are wondering what to do with their new found wealth and extra US dollars...they could buy gold.  And with their spare coins they should consider buying Detroit. 

Think you've seen some real-estate bargains over the last year?  Check out the Detroit real-estate market bargins. A once great domed football stadium, built as just one part of the Detroit area mid-70's  revival plan, just sold for 1% of what it cost taxpayers to build.
Silverdome Stadium Sells For 1% Of Its 1975 Cost To Build

The Pontiac Silverdome — once home to the NFL's Detroit Lions — was just sold for $583,000, or about 1% of the $55.7 million it took to build in 1975. The land along probable sold for $3-5 million in 1975. 
Real-estate broker, David J. Leitch said, "The property alone, at $10,000 an acre, should have gone for more than that. And you have the Silverdome, its contents, and the infrastructure already in place. I had estimated it would probably go for between $1.2 million and $3 million. I can't believe it."
The Silverdome, an 80,300-seat stadium located in Pontiac, Michigan (northwest of Detroit), is the latest example of how comprehensively the recession has struck southeastern Michigan.

It's Time For A Detroit Aid Concert
Three decades of manufacturing outsourcing, downsizing, recent Mass layoffs and automotive plant closures have left the local economy a shell of its once great self. Budget deficits are deep, commercial vacancies are at 30% downtown, foreclosures are widespread, and the population shrinking – from about 2 million people in the 1960s to about 900,000 today.

The average home sale dropped to $84,000 from $94,000 between 2006 and today, according to the Detroit Office of Foreclosure Prevention and Response. But foreclosed properties are worth one-fourth of what they were worth in 2008 – $12,000 today versus $48,000 in 2008.

Across the four counties of southeast Michigan, there have been 150,000 this year driven by more rising unemployment. The foreclosure crisis started in the communities with auto plants, but it's hitting the more affluent areas too. Forclosuers on prime mortgages and home loans insured by the Federal Housing Administration have risen to a three-decade national high. So, we can image it's only worse in Detroit.

Detroit Is Like Watching A 35 Year Death Of A Salesman Play
As a former Michigander and Detroit resident I'm sadden by the death of the area.  The Silverdome stadium depression level sale price, sums up the Detroit metro economy value. Here are just a few other examples of the death of a city.
When I worked in the Detroit area the K-Mart headquarters was a shiny new showpiece (employing thousands)and business was booming. K-Mart filed bankruptcy in 2002.
Rockwell International (my Detroit employer) was number 27 on the Fortune 100 corporation list. Rockwell International had a workforce of over 100,000, organized into nine major divisions. By 2001, what was left of Rockwell, was split into two smaller companies. Rockwell International is no more.
Just 10 years ago many analyst believed GM was at the top of its game, a much leaner and more efficient company from the 70's - and now their bankrupt. 

How quickly we forget that oil was at record lows in 1998 and expensive gas guzzling SUVs where in vogue.  When I saw Detroit selling $52,000 extended cab Expeditions and Lincoln Continental pick-up trucks and Hummers I wondered if this too was the result of easy credit and ultra low interest rates. with 72 month payment plans. 

Real Unemployment (U6) Is At Depression Levels
Michigan unemployment now exceeds 15%, but unemployment in the Detroit metro area is at depression levels (20-25%). It's just one more example, in a long string of examples, of the shifting sands of world economic fortunes.

According to the October BLS Metropolitan Area Unemployment Report Detroit-Warren-Livonia, Michigan, recorded the largest jobless rate increase from September 2008 (+8.4 percentage points), followed by Muskegon-Norton Shores, Michigan. (+6.8 points). Of the 49 metropolitan areas with a Census 2000 population of 1 million or more, Detroit-Warren-Livonia, reported the highest unemployment rate in September, 17.3 percent.  So, the real unemployment rate (U6) is at depression levels.

What metropolitan area lost the most jobs from last year? You guessed it -the Detroit Metro area. The largest over-the-year percentage decrease in employment among the metropolitan divisions was reported in Warren-Troy-Farmington Hills, Michigan. (-9.4 percent), followed by Detroit-Livonia-Dearborn, Michigan. (-5.5 percent),

An article/essay, Detroit: Death Of A City, written in September by Daniel Okrent, a Detroit native,  outlines the city's decline and economic plight from his chilhood memories to now. He compares it to a natural disaster we all recall, hurricane Katrina, which devastated the city of New Orleans to give you a better sense of the devastations magnatute.
" Three years after Katrina devastated New Orleans, unemployment in that city hit a peak of 11%. In Detroit, the unemployment rate is 28.9%. That's worth spelling out: twenty-eight point. Unemployment in Pontiac is at 35%."
He concludes with:
"...the story of Detroit is not simply one of a great city's collapse. It's also about the erosion of the industries that helped build the country we know today. The ultimate fate of Detroit will reveal much about the character of America in the 21st century. If what was once the most prosperous manufacturing city in the nation has been brought to its knees, what does that say about our recent past? And if it can't find a way to get up, what does that say about our future?"