The chart below is the spread between the relative strength leaders and relative strength laggards (universe of mid and large cap stocks). When the chart is rising, relative strength leaders are performing better than relative strength laggards. As of 11/5/2012: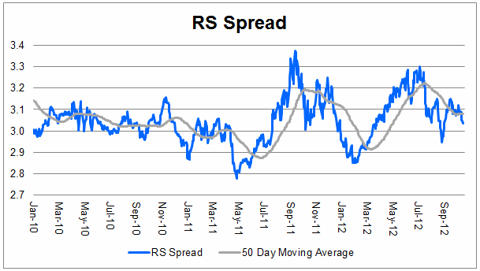 The RS Spread continues to move sideways. A longer-term view of the spread is shown below: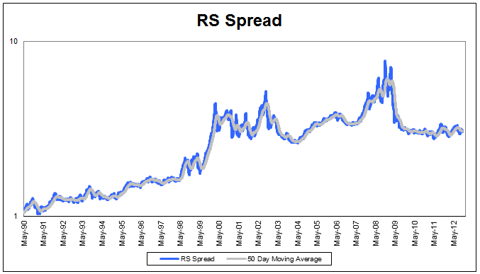 After consolidating for the past couple of years, I would not be surprised at all to see this spread shortly resume its long-term rising trend.