1/06/10
Closing Comments:
ESH10:
10:30EST (A.M)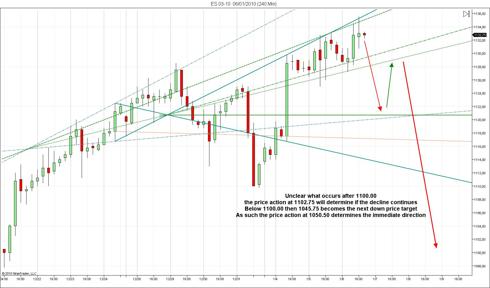 We have a crucial compression crossover on the weekly chart at 1135.25/1135.50
This compression crossover began on 2/2009 and terminates at 1135.25/1135.50
Compression crossovers do ONLY one of two things
Either it terminates or rejuvenates momentum and trend.
Due to the time factor this is a very profound crossover.
I'm of the opinion we terminate the uptrend.
Below 1121.75 has strong bearish implications. (short term)
It creates an immediate (small)  free fall until 1100.00