Precious metals (and their miners) trends unchanged
Very brief update, as time is in ultra short supply.
US STOCKS
I see on the charts that the Industrials, Transports and SPY have bettered their last recorded primary bull market closing highs. This means that the primary bull market has been unambiguously confirmed and that we can declare the hitherto ongoing secondary reaction as extinguished.
Here you have an updated chart. The blue horizontal lines represent the last recorded primary bull market closing highs which have been exceeded: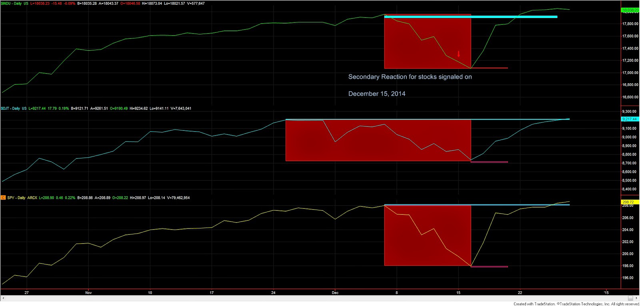 Primary bull market reconfirmed. Stocks "in the clear".
PRECIOUS METALS AND THEIR MINERS
Trends remain unchanged, which means:
For Gold and silver: Ongoing secondary (bullish) reaction within a primary bear market.
For their miners: Primary and secondary trend bearish.
Sincerely,
The Dow Theorist