No time for writing now, since I am minding my own business.
Today, the SPY and INDU have bettered their secondary reaction closing highs of April 1st, 2016, and, according to Schannep's Dow Theory a primary bull market has been signaled. Here, I alerted about the setup.
Here you have an updated chart. The horizontal red lines display the levels to be broken out for a primary bull market to be signaled.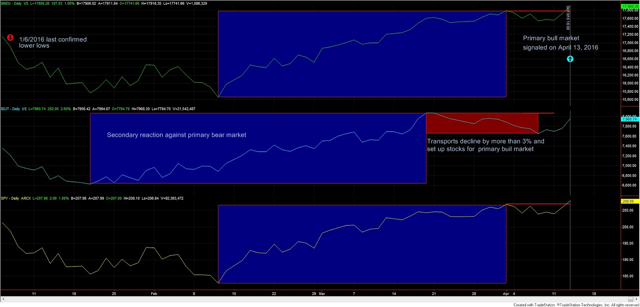 Primary bull market signaled for US stocks
I hope to find time to further elaborate on this signal tomorrow.
Sincerely,
The Dow Theorist