NOTE: This article uses masculine terminology, as it is cliché and reads more clearly.  It does not intend to assign a gender to a digital concept. Deal with it.
"Everyone, welcome to the jungle. Look to your left. Now, look to the right. Four years from now, neither of them will graduate with you. You are setting off on a wondrous exploration of the world and yourself. Try not to get lost. Dismissed."
– College Orientation Session
While you were Sleeping
As we all went about our business, our little Bitcoin (BTC) grew up. Like many though, we tend to freeze the past and consider it the present…and future. Bitcoin's not the past "him" anymore. So then, what is he now? Let's find out. Take a good look where he really is now in life and, perhaps, we'll gain insight into real possibilities. Don't worry; it's an easy read, and the baby pictures are to die for.
Stage of Maturity

Homo Sapiens

Bitcoin

Infant

Helpless
Growth spurts
Later nostalgia

Little investor interest
Mega-bubble
Failure of market memory

Teenager

Forms relationships
Education and dating
Volatile emotions

Ether, Ripple, et al
Awareness expands
Biggest bubble ever?

College Man

Drinks and parties
Finds himself
Blends into society

Hangover and regret
Market/economic acceptance
Correlation character gels
Infancy: "He's Adorable"
Congratulations Ma'am. It's a boy! [crying] "He's so small. All alone in this great big world." Well, not alone. That great big world is a scary place, but also full of possibilities. Let's hope we can give him the most important virtue: courage to go the distance, come what may.
For what may look like nothing years from now…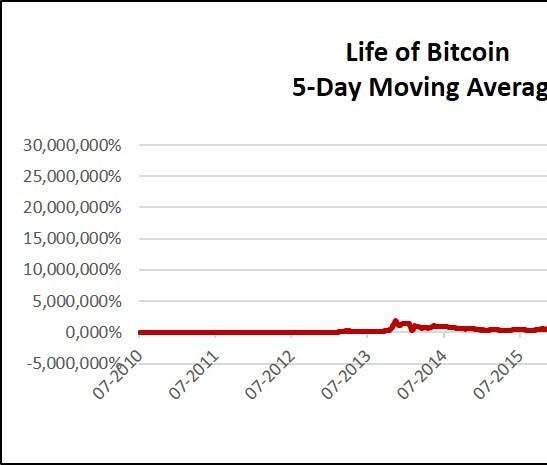 …often is, in fact, most important in the day. Remember his tantrum at 3 years old? [smiles]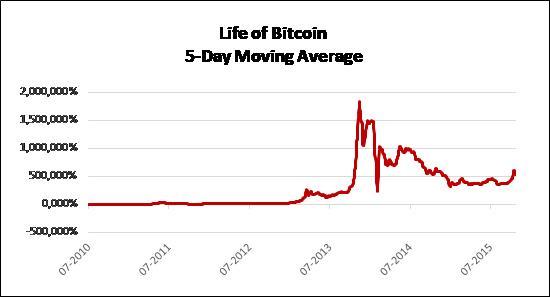 "I can't believe that's the same picture! That truly was the biggest – ever! He's changed so much."
The Teen Years: "He's Crazy!"
Aaarrrggggghhh!! @%!&@!!! "Bitcoin's all over the place! Ever since he became a teenager, he's hanging around with a new crowd. That kid from the other school, Radford of Ridgefield middle, looks like he's been mixing some stuff. And what the hell kind of name is Ripple for a girl?! Seems a little intense to me. I tell you, they're bad news."
"And Bitcoin's so damn expensive!"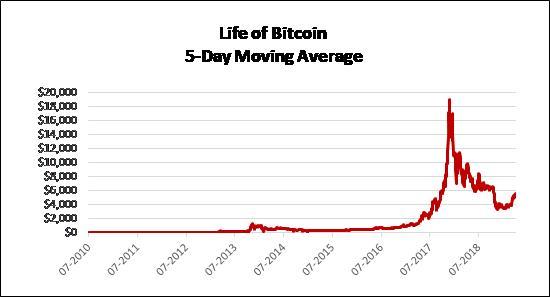 It's ok, honey. They all go through this. Look, even with the recent ups and downs, Bitcoin's mood swings are actually reducing over time: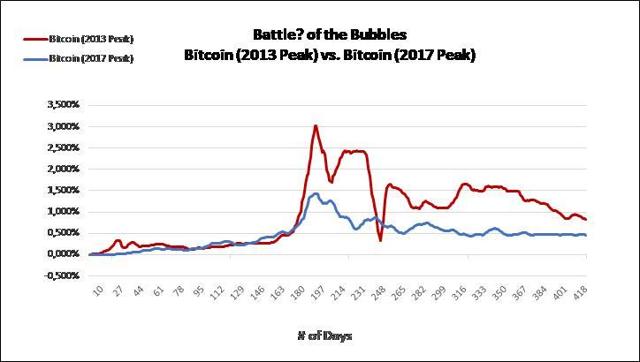 Empty Nest: "It goes by so Quickly!"
"It's all so brief, like little Bitcoin is only turning nine years old. Seems they grow up so much faster now than ever before."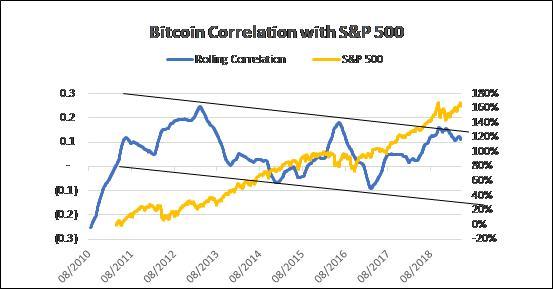 "Bitcoin was always a hellion. Fortunately, the professors at college aren't turning our precious Bitcoin into an SJW, yet. He's learning, instead. So proud. But, can Bitcoin really go the distance?"
"I'd like to thank the Nobel Committee." vs. "You want fries with that?"
With due homage paid to the comedy giant, Robin Williams, we all have these two dreams. Which one is in Bitcoin's future? Or is it…both? At the end of the day, I suspect Bitcoin will be neither here nor there. He'll increasingly focus on achieving stability/limiting volatility in his life. And he'll find acceptance in the bosom of W. S., his new girlfriend.
Bitcoin is therefore looking at the best of all possible worlds: great (secular) prospects, reducing (cyclical) risk, and evolving zero ("above average") correlation. Looking over the coming volatile years of college, his upside is large. "He'll be quite the catch soon enough! Ooh, I just thought. Grandchildren!"
Conclusion – Well, what did you expect? Humor?
As poet Max Ehrmann wrote in Desiderata, "With all its sham, drudgery and broken dreams, it is still a beautiful world." Indeed, it has been, and shall forever be, a wondrous exploration of the world and yourself. Try not to get lost. Dismissed.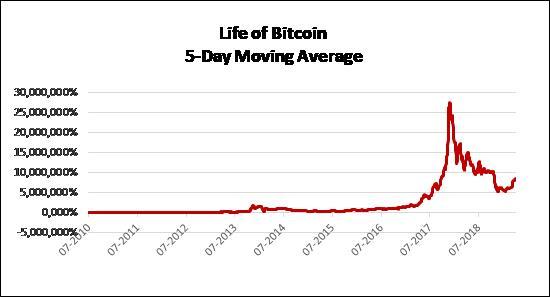 Post-Script: Cheers!
Thank you so much for reading my article. I hope it was as informative as it was thought-provoking – if of course it was entertaining – otherwise, buzz off. You've really made someone's day, week, and month, which says a lot given the launch of my hedge fund, 2nd wedding anniversary, etc. You made mine. Hope to see you again. Take care.

Biography – Andrew G. White, CFA
Andrew G. White is a hybrid, tenacious, seasoned investor with a top-tier institutional track record in London, including co-managing $400 billion US/global equity portfolios at UBS using fundamental and quantitative methods. His global equity strategy process helped turnaround UBS' new money flows +10% during a BEAR market. Andrew's track record further accrued in America in solo hedge fund investing (but not as you know it), gaining +13% in 2008/09 with zero correlation and low downside, despite market/industry carnage. He is a deep thinker of most things via discussions, actions, and accurate predictions (stock/sector/markets/people). Profitable outperformance is possible as Andrew builds upon the overlooked rather than listen to crowds. He is also an affable person with those of all levels, able to explain the complex in simple terms (e.g. management, clients, conferences, and multi-media). As well, he is an Eagle Scout, IT savvy and holds a Bachelor of Investment Management (summa cum laude), Master of Economics and the CFA designation. Notably, Andrew is blessed and cursed to possess a globally-Top 1% GMAT score. He maximizes the quantitative, qualitative, inter- (intra-) personal, etc. Creativity flows. Andrew prefers hands-on, but never micromanages. Indeed, he is a polymath with a wry sense of humor.
Under no circumstances does information in published articles and comments represent a recommendation to buy, hold, or sell any security. So there.
Disclosure: I/we have no positions in any stocks mentioned, but may initiate a long position in BTC-USD over the next 72 hours.
I wrote this article myself, and it expresses my own opinions. I am not receiving compensation for it (other than from Seeking Alpha). I have no business relationship with any company whose stock is mentioned in this article.