The S&P ASX 200 is poised to rise above 4500 in the short term (less than 2 weeks)
A flag pattern started on either the 23rd of August, just over 4400. The low point of the flag was 4261 on 5th September - a hammer. This low was followed by a rise to 4358 and a throwback to 4316. After this there was a breakout to 4361.
The uptrend before the flag started with a hammer on 25th July. The uptrend ended on 23rd August at 4403.
The flag occurs midway into an uptrend. So the current move will take the index to approximately 4580.
The immediate stoploss should be at 4315. But protective stoplosses should be moved up after every trading session.
S&P ASX 200 index futures can be traded on the Australian Stock Exchange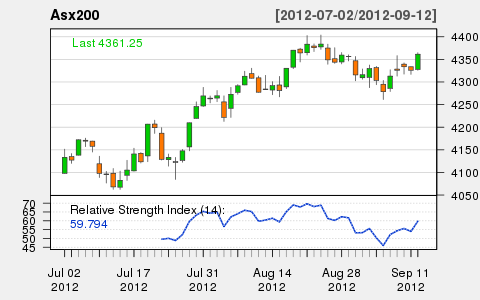 Disclosure: I have no positions in any stocks mentioned, and no plans to initiate any positions within the next 72 hours.