The ASX 200 index has broken its resistance of 4421 on increased
volume. Its headed higher.
This move is likely to resolve the flag pattern that I had written about on Sep 13
A rough target would be 4580 with a stop loss at 4410.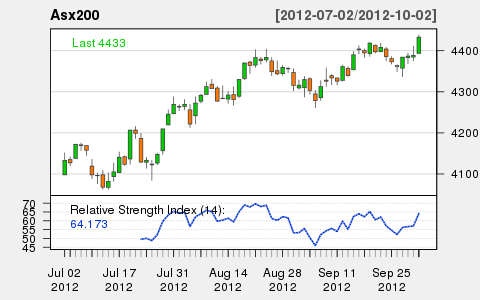 Disclosure: I have no positions in any stocks mentioned, and no plans to initiate any positions within the next 72 hours.