The CNX Nifty index is headed higher this week.
There is a clear pattern of rising tops and bottoms with volumes declining at every downturn.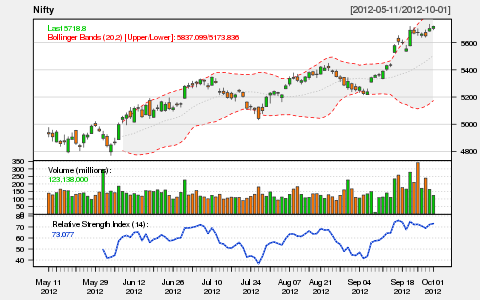 Several wave counts are possible. The absolute worst would be that we are in the 3rd of a 5th upwards. If thats the case, the target would be 6000-6050.
The current value of the index is 5718. The October future is available at 5758.75.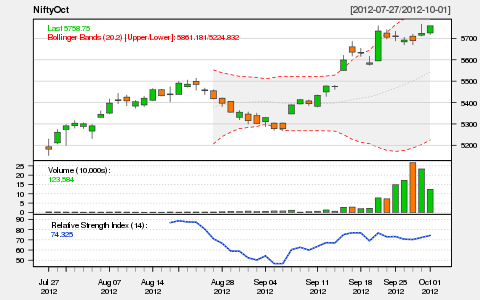 The stoploss at fresh entry should be at 5711 for the future and 5680 for the index whichever is hit first.
Nifty futures are traded on the National Stock Exchange of India
Te index is also traded on the Singapore Exchange and CME. But the call and targets above apply only to the October future traded at NSE.
Disclosure: I have no positions in any stocks mentioned, and no plans to initiate any positions within the next 72 hours.