My call for a short-term uptrend on Oct 18 was falsified and my previous bearish view on Oct 14 is now in action.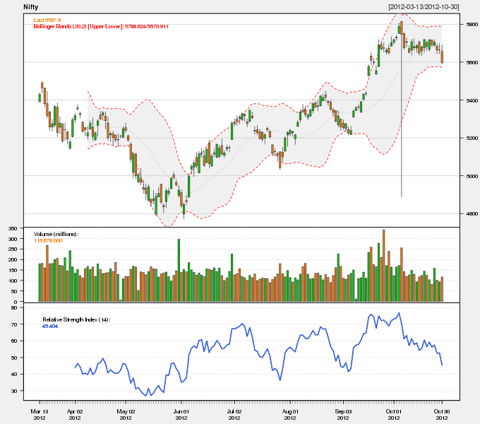 The move down is confirmed in the movements of the Nov Nifty future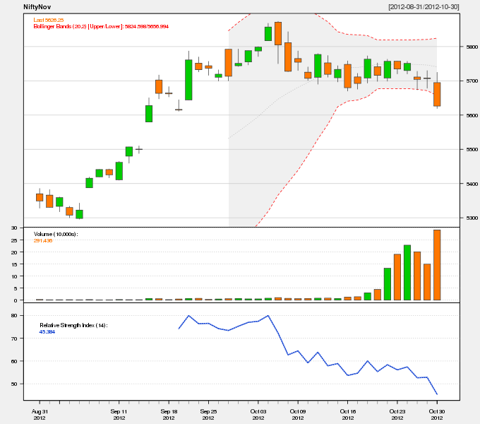 The Nov future is headed towards 5510. The Nifty index itself is headed towards 5450-5430.
Disclosure: I have no positions in any stocks mentioned, and no plans to initiate any positions within the next 72 hours.