The CNX IT index is all set to seek lower levels.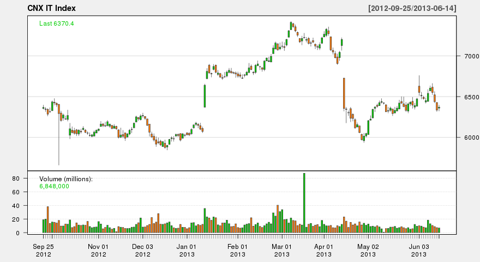 The index has established lower tops and is almost certain to establish lower bottoms too. This current move down started with three black candles. Friday was a bullish harami on lower volumes. Therefore the harami is likely to be a false bullish signal.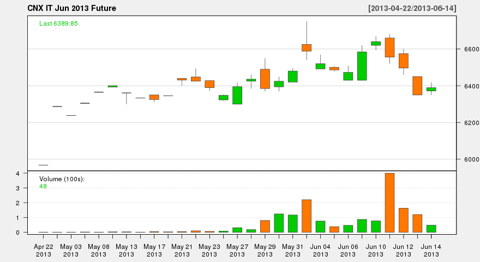 The June 2013 future shows a similar pattern. But the bearishness is increased because the large bearish candle on Thursday started with a significant downward gap.
Trading calls will appear at my trading blog.