Though its not exactly a "Friday Fancy", Chevron has been a stock or company I've been intrigued by for a bit. Perhaps like Total as mentioned in the previous post, Chevron and its ilk, may be facing some "fractured" terrain going forward in the Eastern European area, depending on how future regional squabbling per se, plays out.
________
Recently in a press statement Mr. V. Putin, mentioned how, the regulators of Russia per se, may have a re-think about Western energy companies taking part in the Russian economy per se.
________
This is clearly not good news potentially for several large energy-oriented companies; amongst them Total, who seems to have big things in mind per se for their Russian ops, as well as the likes of Chevron for example, which I believe has a hand in sort of servicing etc. various Rus. energy infrastructure systems etc.
_________
Things may become somewhat more convoluted though if we start to look a little to the south and west of Ukraine, namely the other countries around the Baltic, who are also sort of home to plans or investments of both sides of this current case of egg-throwing per se.
_________
Other countries in the region host both "sides" energy giants to varying degrees and in varying capacities. For example, in Romania, we have Gazprom gas stations, and I believe other Rus. energy companies are also expanding into that sort of retail consumer energy space, as of recently. Also it seems that Lukoil is doing offshore gas exploration off the coast there, or it is in the "pipeline" per se.
http://www.romania-insider.com/greenpeace-protest-staged-at-gazprom-gas-station-in-romanias-arad/109622/
http://www.naturalgaseurope.com/lukoil-gas-production-increase-2013
_________
At the same time we have Chevron, fracking in some of the hinterland-regions of Romania(perhaps to the potential, dissatisfaction of anyone that was doing the Romanian farmland play a few years back, that decided to hold longer term.)
http://www.theguardian.com/environment/2013/dec/05/protesters-chevron-shale-gas-fracking-romania
_________
Hence, if this "situation" devolves further into more of a sort of clannish situation than it already is, we may have some interesting changes to the game plans per se for various energy companies in the region. From the above articles one may deduce perhaps that the "locals" aren't too happy with either "side's"(at least on the ground level per se) energy companies in general, so if the situation further turns into a sort of "you're either with them or us" sort of deal, perhaps we will have situations where one "side's" energy companies get the local contract, and where one side's is excluded presumably as part of some sort of back-room situation, or in the form of the stipulations of some broader trade agreement.
__________
Either way, it seems as though energy companies may sort of be caught in the middle in regards to these recent conflicts per se, even potentially stretching into the future, in places that are near the Ukraine, so perhaps energy companies may be priced a touch more "favorably"(purchasing wise), as this situation rolls along and projections have to be adjusted etc.
__________
As a side note, it turns out that though it was potentially planning on shifting a good number of employees to its Houston offices, Chevron also may have an office in San Ramon, Ca, which looks like a nice place to weather this storm, if one will.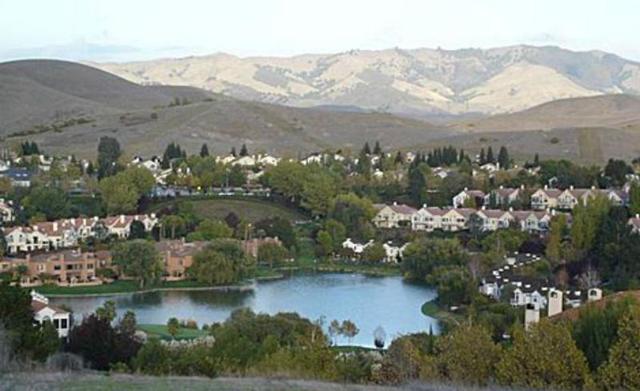 source;http://aroundsanramon.com
/image_store/uploads/2/9/1/0/6/ar135515201760192.JPG
__________
Hopefully everybody's investments are doing great, one way or another, thanks again for reading.
__________