Merry Christmas to all, I hope this Christmas is a pleasant time for everyone. Hopefully Santa's work was pleasant, or he got you what you wanted per se, and all is well between yourself and the old man of the north per se.
Santa Clauses' exceptional basketball skills;(link)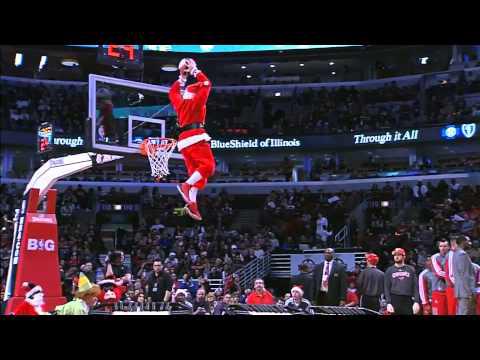 _____
Amidst all of this Christmas cheer, and yuletide merriment, perhaps one has thoughts of securing one's portfolio with some more hedges. Though this may be more of a time for festivities and lightheartedness per se, and moments underneath the mistletoe, perhaps amidst all of this merriment one may be considering how to keep the warmth of that spiced/spiked eggnog close to one's home and hearth. Well, if these were partly your sentiments during this sentimental time than perhaps the following discussion may be of some help.
Image source(link);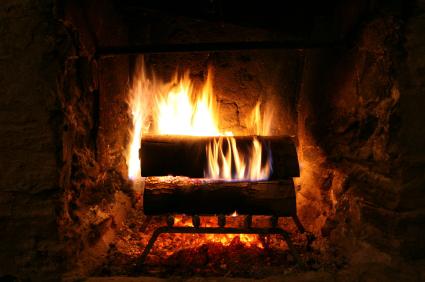 _____
Through its social and economic soundness one might say, Switzerland is often thought of as being a sort of hedge I guess one might say in times of insecurity for capital or people. Hence, with its robust and quite diversified local economy, which I believe produces the most millionaires on average, per capita, per se(not counting Qatar(link)), and topping lists such as the best place to be born(2012(link)), and best location for "expats"((2014)link) Switzerland has the sort of quality of being a good national hedge, I guess one might call it.
_________
Switzerland's semi-European, yet at the same time "neutral" nature also makes it perhaps somewhat more historically stable than its neighbors politically, and perhaps its fabled banking secrecy(perhaps not so much so recently) has lent Switzerland part of this hedge mystique it seems to have. Perhaps its just that people remember, the Calvinism inspired anti-conspicuous-consumption laws of Switzerland(that has been argued lead to the national watch fascination(laws were passed that banned jewelry but not watches(link)) that has historically given people the idea that these aren't the kind of folks who are prone to "blowing" money per se. On the other hand, it may be those "Swiss-guards" who guard the Pope historically, so perhaps folks think if the Swiss are good enough for the Vatican, than they are good enough for their capital, but who can say. Whether it be some combination of cultural presumptions or a sort of seeming econo-political otherness per se, who can say what it is exactly, but surely Switzerland has a sort of "hedgy" national investment profile if one will. Apart from the aformentioned qualities/phenomena, there is also the anthropo-hedgy tradition in the Swiss town of Ettingen where folks literally dress as hedges as they engage in various interesting activities, one might say, but perhaps this isn't a critical factor in forming this national-financial-hedge-profile if one will(link).(humor)(Perhaps the "real answer" involves the resiliency of the Swiss society/economy, fostered by long traditions of intellectual open-ness, neutrality/self-preservation, and an enterprising spirit per se.)
Image source(link);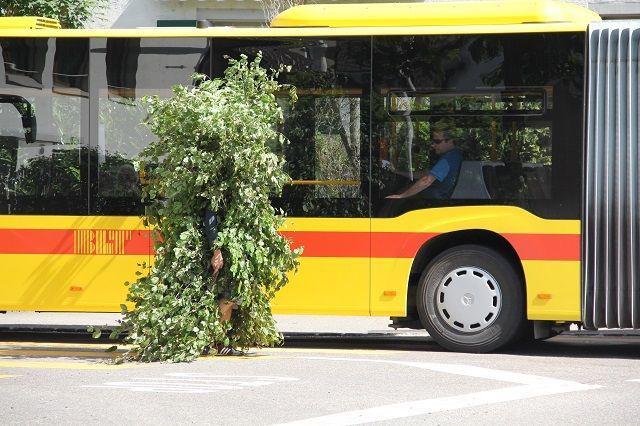 ____________________
Though the Swiss central bank is up to some interesting rate manipulations per se, presumably to limit the "value", of the Swiss Franc(negative interest rates etc.(link)), and though some Swiss ETFs may have betas very close to 1(EWL's beta is 1.06), perhaps the sort of qualitative beta of a Swiss ETF may be of some value per se, either personally or for one's portfolio. If this is the case than here are a couple Swiss economy related ETFs, if one will, which are somewhat different in composition, but according to Marketwatch's profiles of the two funds, may offer attractive dividend yields aswell as potential beta diversification( I mention Marketwatch because Google-finance offers different yields for these two funds, and mentions both as having lower div. yields).
_____
For our first fund, we may find a taste of what we may be looking for , one might say, in none other than EWL, a Swiss index fund offered in association with IShares. EWL is currently trading at around $32.34 per share, with a div. yield(according to Marketwatch) of about 4.87%.(marketwatch link(google-finance says 2.44%)). EWL's top holding sector concentrations per se(above 10% of holdings) are unique to it, in regards to this comparison, with its upper most holding concentration being in healthcare with a ~32% weighting in this sector. This is followed by consumer goods(26%), financials(15.6%), and industrials(14.5%) weightings, with other sectors comprising about 5% or less of the holdings. Its holdings are more than 99% in stocks per se, with about 1 billion USD in assets, and a turnover rate of about 5%.
_____
Our second candidate, if one will, though still a Swiss-centric ETF, is a very different animal per se from the first fund regarded here. Not only are holdings weighted differently, but other key portfolio metrics per se are quite different aswell(not to discuss these investments in a way similar to game-show prizes). This fund is none other than FSZ. For people that are interested per se and who look this up on Google finance, you may receive one of those notoriously vague and opaque investment names that Google finance tends to produce on occasion in response to ones query per se,("First Trust Exchange Traded AlphaDEX(sic) Fund II") however according to Marketwatch this is a fund known as; the "First Trust Switzerland AlphaDEX Fund." According to Marketwatch, this fund has a current price of $38.91, and a div. yield of 7.35%(link)(Google finance says 1.85%). Now perhaps we are where things start to really get interesting, for, the weighting of this portfolio is quite different than the first one looked at, for, in this portfolio we have a top sector holdings profile whereby the top holdings are; financial(30%), industrials(21.5%), consumer goods(15%), and healthcare(~12%), with the only other sector representing more than 5% of the portfolio being basic materials(9%). This portfolio is 100% in stocks, has about 52 million USD in assets, and has a turnover rate of about 10x that of the previous fund looked at, specifically a turnover rate of about 50%.
_________
Hence perhaps in preparing for "settling down for a long winters nap"("Twas the night before Christmas", by Clement Moore) per se, one may be able to sort of paint these two tableaus of capital allocation according to a few key factors. To sort of pin it down per se(at least according to the portfolio makeups/qualities) one may be essentially weighting choosing between one portfolio that gives one more exposure to financials and industrials in FSZ, but which simultaneously has a very high turnover rate, and less AUM, but which may also have a relatively higher dividend yield. By choosing EWL, one might be getting a larger portion of one's assets involved in the healthcare investment opportunities represented by the Swiss economy per se, with a lower turnover rate, and in turn a higher AUM, but also a lower dividend yield as well. Hence perhaps simplistically speaking per se, one may be essentially choosing between the higher dividend of FSZ vs. the lower dividend of EWL, and simultaneously, the higher financials exposure of FSZ vs. the higher healthcare exposure of EWL. All in all perhaps both of these investments have great dividend yields(if Marketwatch is correct), and perhaps having to choose between financials or healthcare is a sort of win-win situation at least very superficially speaking per se, as both these sectors seem to be relatively robust in developed economies, and quite lucrative per se in general, to boot.
________
Either way, hopefully whether one is having "visions of sugarplums" or dreams of hedges per se, this fine holiday, hopefully everyone's celebrations and portfolios are going well and doing fantastic per se. Thank you again for reading, and merry Christmas.
_____
Image source(link);