My VIX Jun construction (12P x 14C x 15C; in a ratio of 1x / 1x / 2x) goes into the settlement tomorrow.

Not the best execution for multiple reasons, but 'at the bottom line' - I am satisfied so far.The vol (VXX) went up +10% since the last Thu bottom; but it's a 'BS' spike that should be sold.Implied R spread higher (on the move):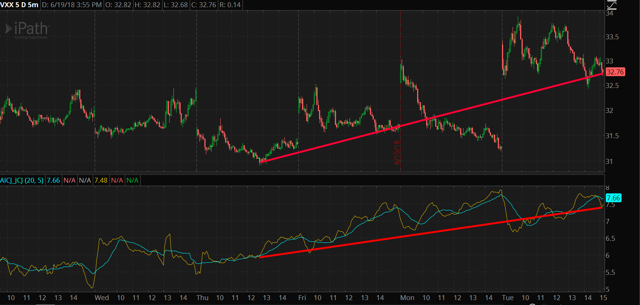 The spread of the VIX spot to underlying facots is near to prev. overpriced levels: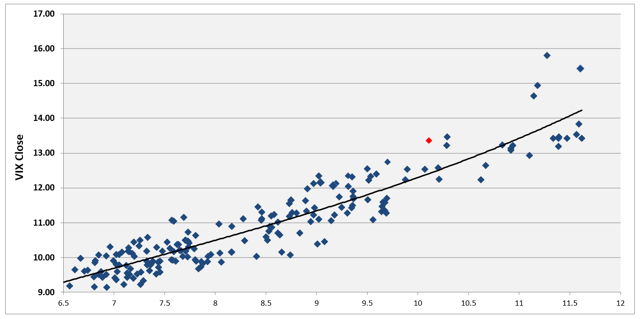 BOTTOM LINEVIX IV is high. VIX curve is average. SPX is range-bound.Sell the 1st; sell the 2nd if attractive; use the 3rd to hedge/cover some exposure & get some yield enhancement, if opportunities present themselves...