At the end of the calendar year, artificial selling can cause mispricings in stocks, providing nimble bargain hunters with a short-term opportunity to buy in December to profit during a hoped-for bounce in January. Some non-economic sellers are individuals who are locking in losses for personal tax purposes. Others are institutional investors who aren't eager to explain to paying clients why they were invested in losers. Either way, these artificially depressed stocks could bounce in the new year.
In 2016, the S&P 500 rose 10% while two-thirds of its stock rose. One third fell. Fewer than 7% of the S&P stocks fell 20% or more.
The best bounce candidates are often those stocks that have performed the worst, due to investor dismay at real -- and clear -- problems at the company. "Nobody wants them." It is tricky sorting out which risky, under-performing companies will perform well in January. Buying a basket is the safest way to execute this strategy. From my perspective, ideally a bounce candidate will make its 2016 low in late December, accompanied by 2016 insider buying and overly bearish sentiment (as shown by high percentge short relative to float), without excessive headline risk. While some in the bounce basket will turn out to be bad, the expectation is the basket as a whole will outperform the S&P 500 during January, hopefully by five percentage points. But you never know. Maybe this year will not work at all. The plan is to exit the trade in January.
Today is the last day for tax-loss selling and portfolio window-dressing.
Recommendations and charts below.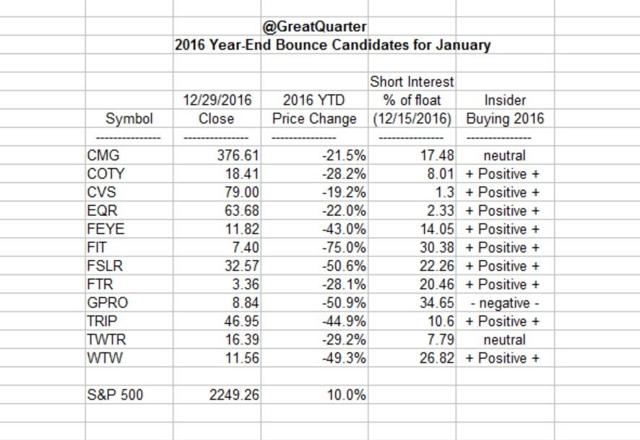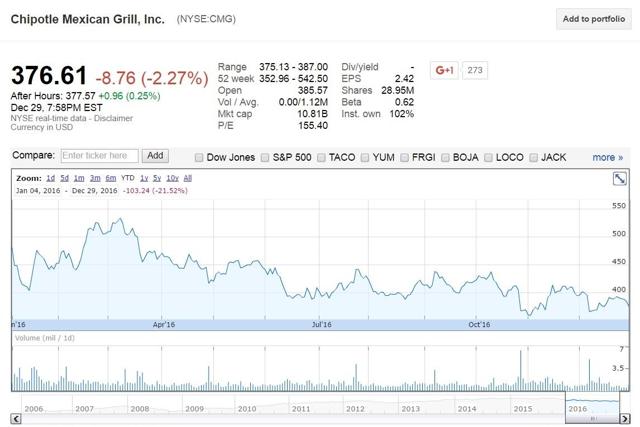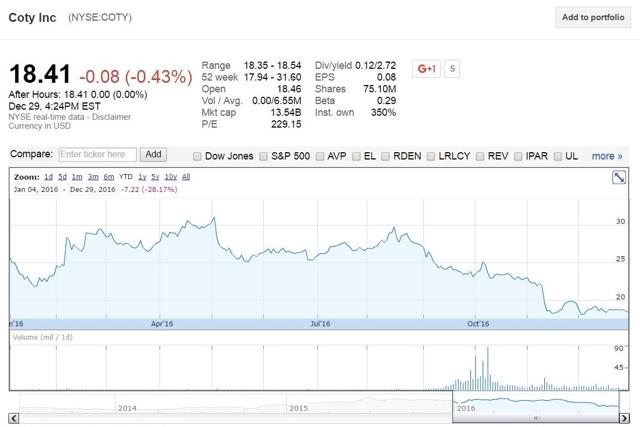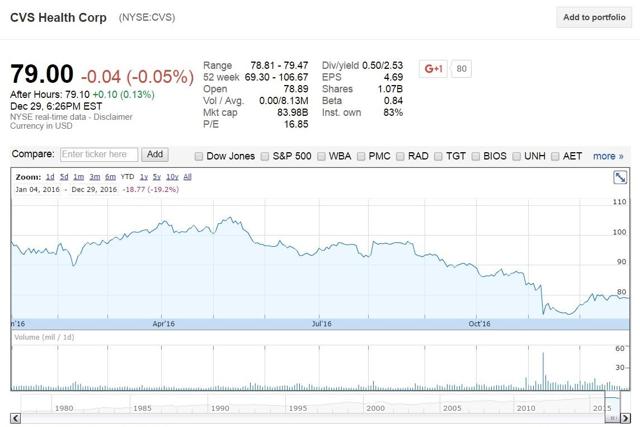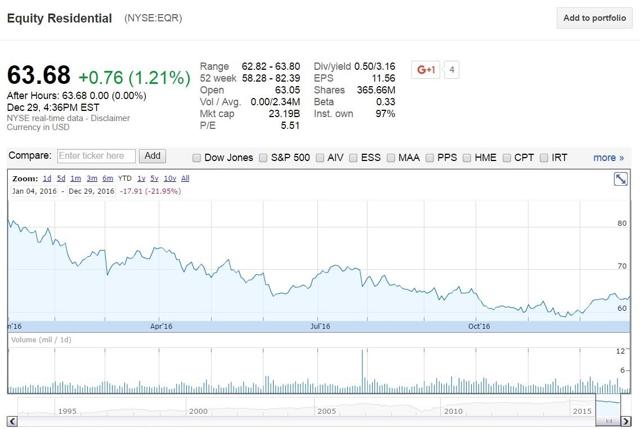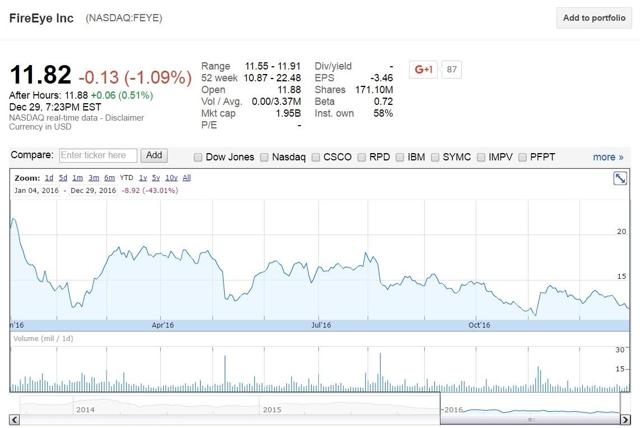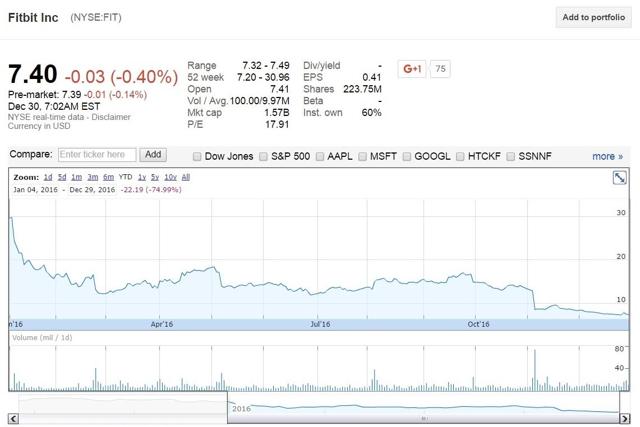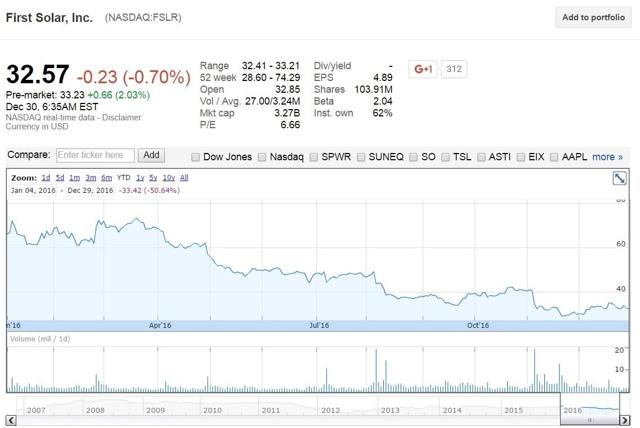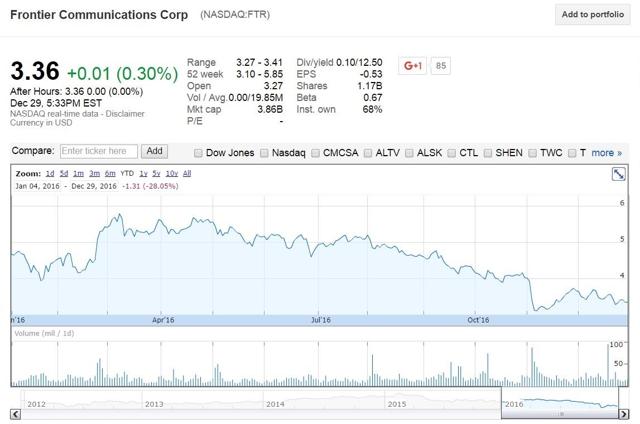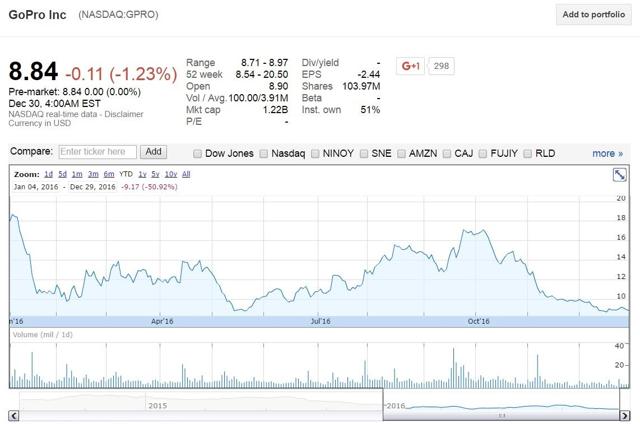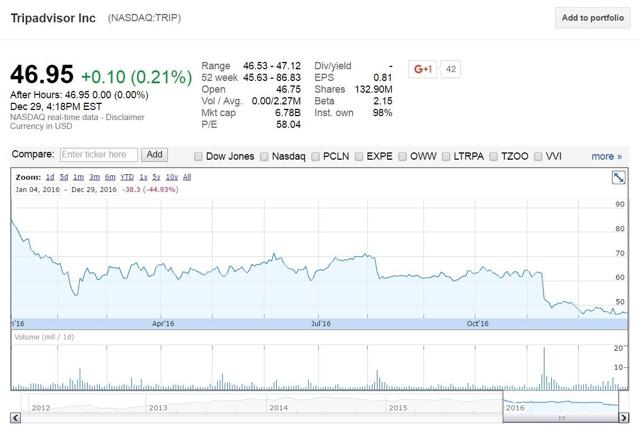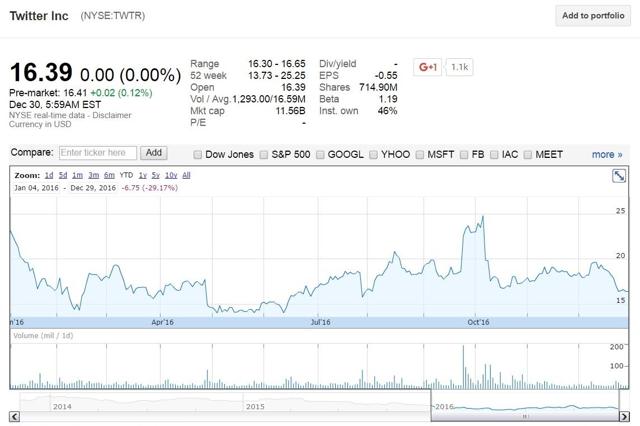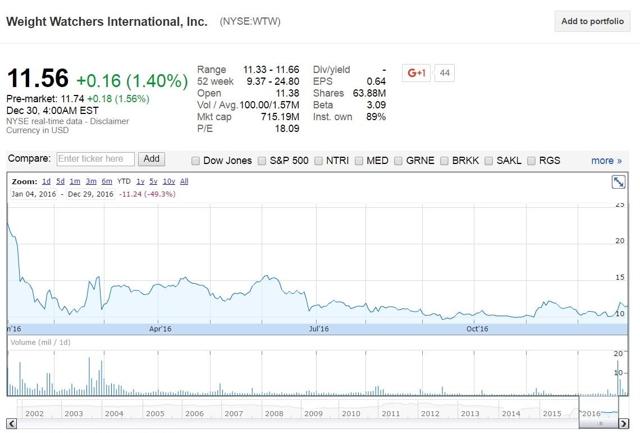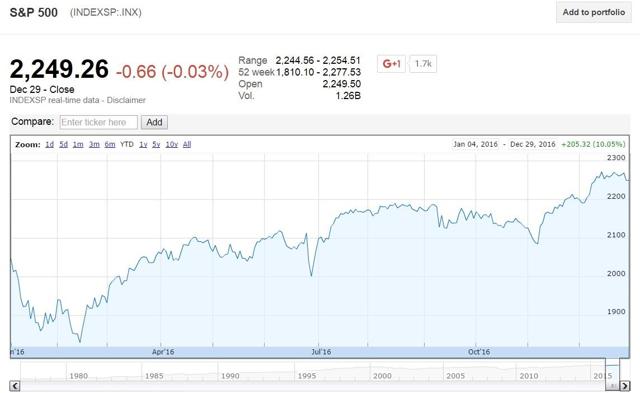 Disclosure: I am/we are long CMG, COTY, CVS, EQR, FEYE, FIT, FSLR, FTR, GPRO, TRIP, TWTR, WTW.