The HUI/GLD ratio is approaching critical resistance. Since early 2017 most advances in the mining/gold ratio terminated after spiking briefly above the 200-day MA. The green downtrend line has kept the ratio in check. Will this area defeat prices once again? If history is a guide, we could see the ratio spike over the next few days and top. Until proven otherwise - I have to go with the trend. It would take a sustained breakout above the green trendline to establish a new bullish advance in metals and miners.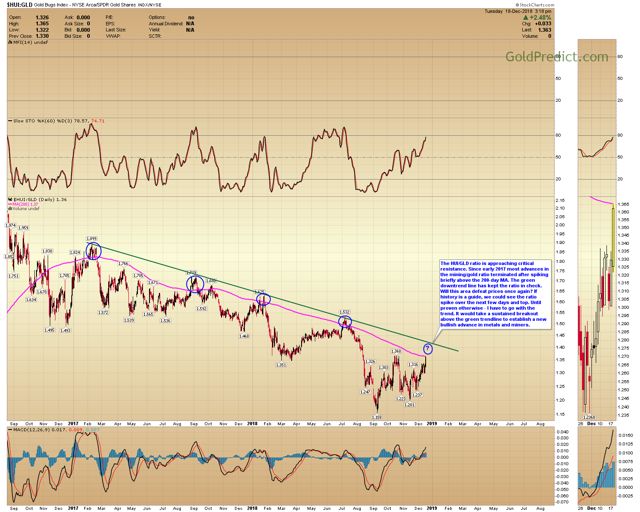 -GDXJ- The MFI is overbought for the first time in several months (top). The ideal area for a top - if prices spike is around $30.50. That fills the August $30.55 gap and tags the 200-day MA.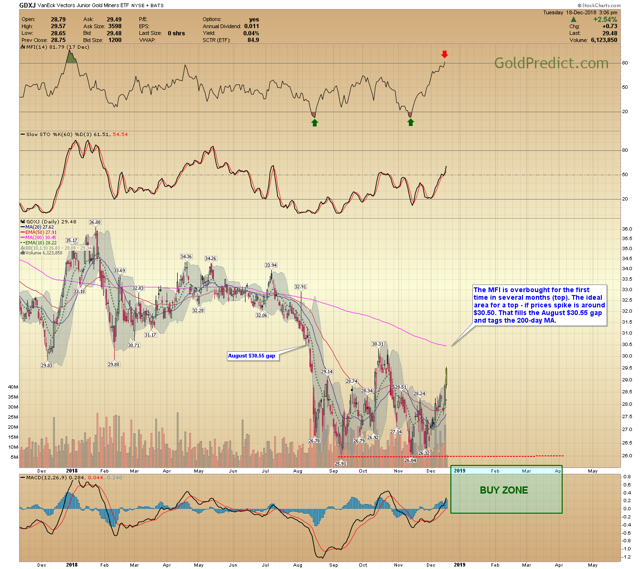 The next 72-hours are critical. It seems nearly every market is at a significant tipping point. Tomorrow's Fed decision will either extend or reverse the current trends. Expect increased volatility.