Silver took over the $31 level today at noon and may be poised for a nice run if holds through the session giving us a good risk-reward ratio play with an 'easy to read' stop area.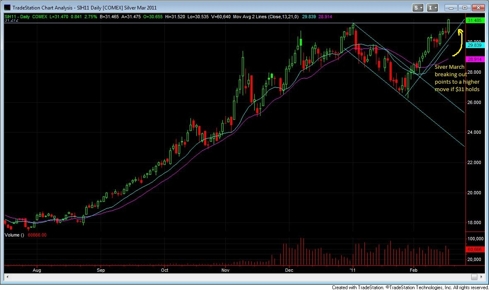 An important thing to have in mind is that First Position Day for March Silver futures is Friday, February 25th.This means that the coming three sessions rollover will take place into May contracts (SIK11).
Usually, rollover factor plays as a volatility booster giving the market the perfect excuse to make exaggerated moves.
On the chart below we can watch Silver Futures continuous contract with past contract expirations.(click to enlarge)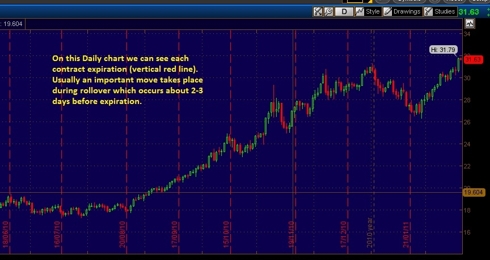 For those trading only stocks, SLV is the ETF tracking the silver prices. $31 in the March contract futures is about $30.32 in SLV terms, so a buy above that area with 0.15-0.20 stop seems like a nice play as the risk-reward ratio looks good. Most aggressive traders may buy the first dip with tight stops in order to catch a run to $32.50/80.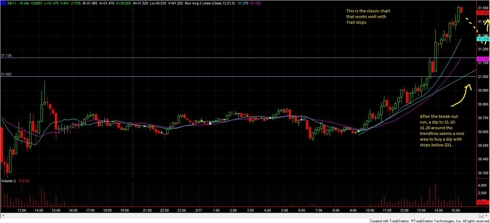 Disclosure:
I am long
SLV
.