MCO's derive their business from three main categories:
1. Commercial - health insurance for employees and individuals/families
2. Medicare - health insurance (Medicare advantage) and drug coverage (Medicare part D) for seniors 65+
3. Medicaid - health insurance for low income individuals
ANTM's largest segment is from commercial.
Commercial -
One of the trends for commercial enrollment can be seen through unemployment. As unemployment decreases, enrollment increases due to employers adding more employees. On the contrary, as unemployment increases, enrollment decreases due to employers reducing employees which then reduces their enrollment count.
Based on the idea above and the graphic below, one could make the assumption that commercial enrollment will continue to increase as long as unemployment continues to decline.
*Disclaimer - if unemployment decreases because people quit actively seeking jobs, then there will not be as large of an impact on enrollment.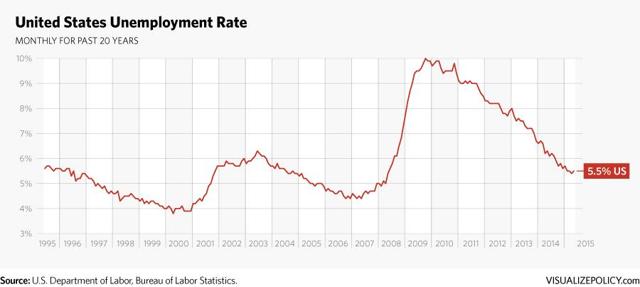 Medicare -
Although Medicare makes up just a moderate amount of ANTM's total enrollment, it is important to note that it could see a steady rise in enrollment due to an aging population. The first generation of baby boomers (those born between 1946 and 1964) turned 70 in 2016 and are experiencing chronic diseases at an increasing rate.
As more and more baby boomers reach the age of entitlement, Medicare enrollment can expect to see a continuous increase.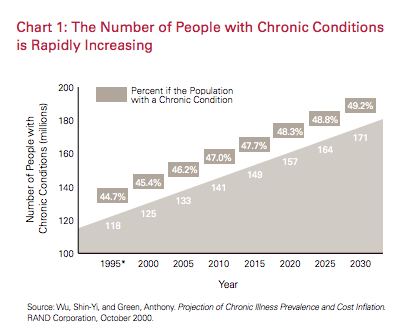 Medicaid -
Medicaid enrollment can be influenced by state and federal policy decisions as well as the overall health of the economy. The unemployment trend talked about above in the "Commercial" section works the opposite for Medicaid. As unemployment increases, so does Medicaid enrollment due to the loss of jobs and therefore insurance coverage.
Policy decisions that could affect Medicaid enrollment are seemingly unknown - with President-Elect Trump repeatedly saying and tweeting that he would like to repeal and replace Obamacare.
OVERALL -
Taking all three segments into account, I think that the enrollment count for MCO's and ANTM will increase over the next 2 years.
Additional disclosure: This post is a learning exercise and should not be used to make investment decisions.