What to make of Friday's job's report?
Probably not much. Yes, the headline was a disappointment, but that 148K isn't going to have any material impact on dot plot, and don't forget, AHE was in line. That's probably why the dollar rebounded from its knee-jerk dip and why yields reacted similarly: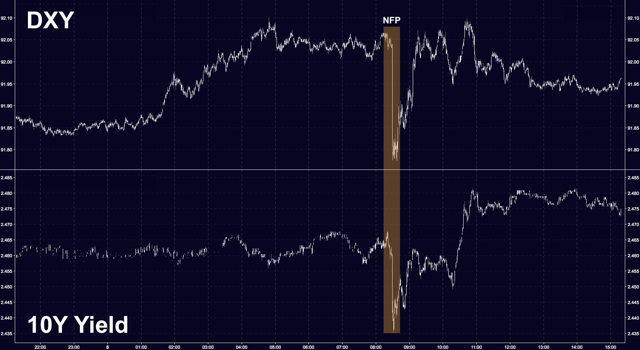 But there's something else worth noting here. Or at least according to BofAML...
https://heisenbergreport.com/2018/01/06/did-the-economists-steal-christmas/