The big news at the end of the day came courtesy of a report that Rod Rosenstein has informed Trump that he's not the target of any part of the Mueller probe.
You can read more about that here, but suffice to say it's either really good news for the President or else some kind of gambit to preserve the integrity of the special counsel investigation by forestalling any move to fire Mueller.
Here's your Rosenstein bounce: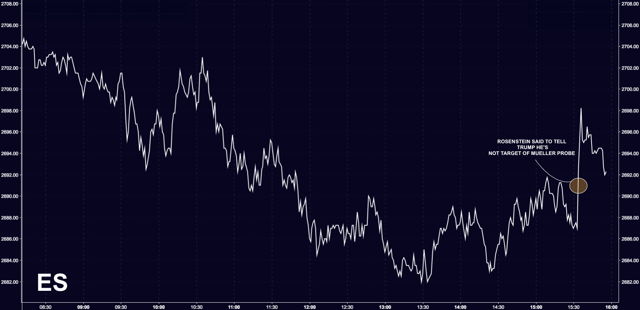 Beyond that, Thursday was somewhat confusing if you're one of those people who needs to ascribe causality at every turn, but generally speaking, it looks like the recent rally in commodities (on soaring crude prices and gains in the metals complex catalyzed by the Russia sanctions) are stoking inflation fears.
As a reminder, the BCOM is sitting near its highest levels since 2015: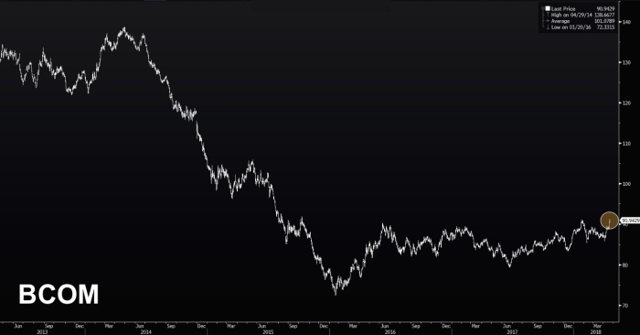 More: