[...]
To be sure, the Saudis are reportedly angling for $80/bbl and yes, OPEC+ has been implementing production cuts for years in an effort to stabilize the market, but this is hardly news.
Also, Trump seemingly doesn't understand that one of the reasons prices are so high is that he's bombing Syria.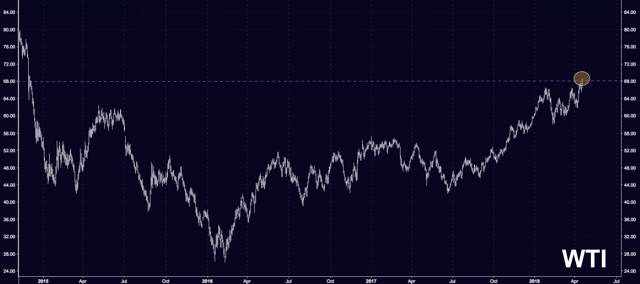 Do recall that it was just last November when Trump was aggressively lobbying MbS to let Aramco list in the U.S. Recall this: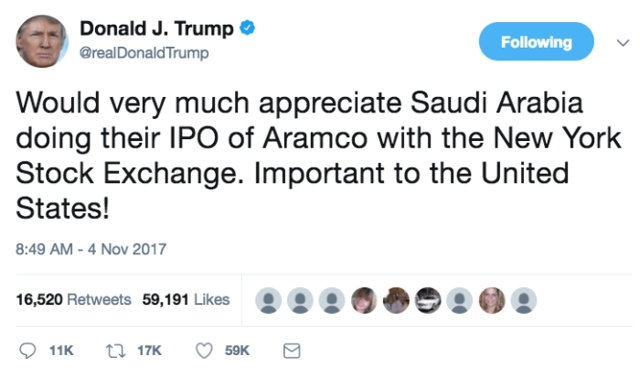 Well the higher oil prices are, the better for Aramco and I'm not sure jawboning prices lower or otherwise suggesting that higher prices are "unacceptable" is going to do much to foster good will with the Crown Prince. Of course maybe that's the point – maybe Trump is angry that Aramco is waffling on an international listing.
More:
https://heisenbergreport.com/2018/04/20/trump-accuses-opec-of-being-at-it-again-says-he-wont-accept-higher-oil-prices/