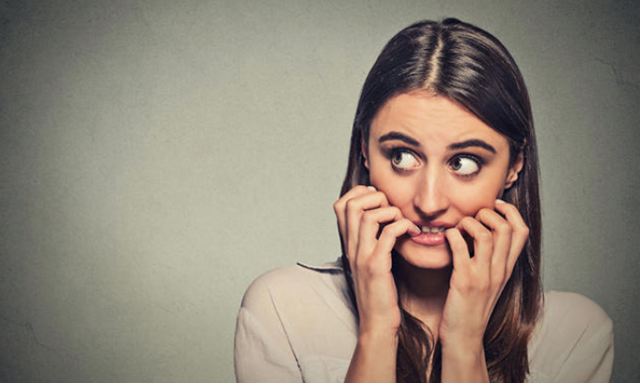 Yeah, so emerging markets.
There's some trouble there. If you've been following along, you know that the cracks are starting to show as the dollar surges and as traders begin to reassess the outlook in light of a Fed that looks like it might try to squeeze a total of four hikes in this year.
What was a global growth story is starting to morph into a narrative that centers around a late-cycle U.S. economy that's likely to stay afloat perhaps longer than it should (this week, the current expansion in the U.S. became the second-longest in history) on the back of fiscal stimulus while the rest of the world decelerates. That fiscal stimulus is contributing to inflation worries stateside and those inflation worries are prompting the Fed to remain steadfast in their commitment to the rate path. That commitment is further underpinning the dollar which is once again correlated to rate differentials, creating a kind of self-feeding dynamic that's not great news for emerging markets (or for a lot of other consensus trades for that matter).
Yesterday there was all manner of drama, as the lira plunged to a record low amid soaring inflation ahead of snap elections and concerns that Erdogan won't let CBT do what's necessary to stop the bleeding. That got materially worse on Friday as the currency hit another record low: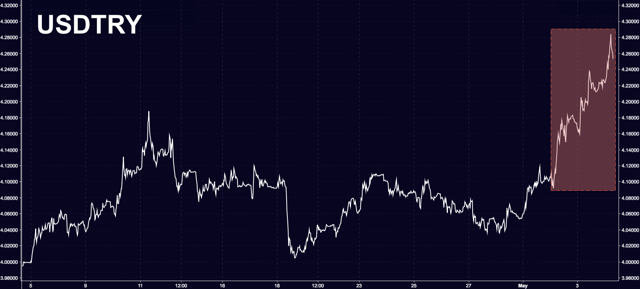 According to just released data from CBT, the CPI-based REER index fell to record low of 81.71 last month, down from revised 83.48 in March.
It looks like they may have to resort to an emergency rate hike just weeks after the 75bp to the late liquidity window failed to calm markets.
More:
https://heisenbergreport.com/2018/05/04/im-nervous-just-watching-emerging-markets-on-the-brink-as-jobs-data-fed-raise-specter-of-rout/